Description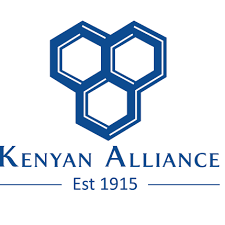 Main Purpose of the Job- (Job Summary)
The role holder is responsible for carrying out motor vehicle inspection and valuation, maintaining the valuation dispatch register, scrutinizing the valuation from external valuers, advising underwriting and other department on risk mitigation measures and ensuring that service providers comply with signed SLAs with KAI.
Department
Underwriting
Main Responsibilities
RESPONSIBILITY 1: MOTOR VEHICLE INSPECTION/VALUATION
Tasks
· Carry out motor vehicle inspection and valuations for new entrant vehicles as well as renewal motor business.
· Allocate adequate values reflective of vehicle condition, mileage and age
· Extra /Unique features on vehicles must be noted and priced separately and noted on inspection report
· Generate factual reports within stipulated TAT's timelines
· Upload all reports into valuation portal and update motor valuation schedule in the system
· Regular advise to underwriting department on New, Unique and Rare models in the market and cost
implication in the risk underwriting
· Awareness of fraud indicators, look out for the same and advise Underwriters
· 100% compliance with the Valuation policy
RESPONSIBILITY 2: Improved turnaround time on service delivery Tasks
Ensure Fleets valuations are done and reports completed within stipulated timelines
Ensure Motor valuation register in the system is always updated
Ensure reports are dispatched to the clients within 72 hours
Maintain valuation dispatch register in up to date position
Ensure service providers comply with the signed SLA's with KAI
Liaise with external service provider, and ensure weekly submission of reports is adhered to as per laid down guidelines.
Address all valuation complains and handle appropriately to completion.
Call for relevant documentation for valuation purposes where necessary
Ensure weekly ROI and daily activities are done
Any other duties assigned from time to time by the manager.
Knowledge & Experience
The candidate must demonstrate and possess the following skills and qualifications:
· Motor Engineering Diploma in Mechanical or Electrical
· Work experience of at least 3 years in similar or related role
· Valid and current COP 4 insurance certificate
· A registered member with MAAK (Motor Assessors Association of Kenya)
· Strong analytical skills
· Negotiation skills
· Computer Literacy
· Good oral and written communication skills.
· Organizational skills.
· Attention to details
Applying Instructions
If you are interested in the position and have the required qualifications, please email a detailed CV indicating the current and expected salary and cover letter clearly indicating 'BDM – Meru' or 'VALUATION OFFICER ' on the subject line to hr@kenyanalliance.com by 11th January 2022. Only shortlisted candidates will be contacted.
Popular Jobs