Treasury Sales Dealer, Agribusiness
Description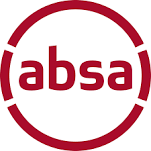 Treasury Sales Dealer, Agribusiness
Job Summary
To deliver treasury management & trading administrative support services through the execution of predefined objectives as per agreed standard operating procedures (SOPs).
Purpose of the role:
To implement the Global Markets Sales business strategy according to the Director, Global Markets Sales and the Absa Market Sales Strategy and Policies & Procedures, and in line with Group Values.
Main Accountabilities & Time Split:
Markets Sales Dealing - 80 %
Key actions to include:
o Under the guidance of the Director, Market Sales actively participating in the implementation of the Market Sales Strategy in line with the Absa Market Sales Strategy and Country sales requirements
o Acting as the primary point of contact for both internal (Corporate, Commercial & Retail) and external Market Sales clients, while ensuring regular face-to-face engagement with the respective teams to promote teamwork
o Manage one's client portfolio, to include:
 Daily contact with clients who have completed the Terms of Business (TOB)
 Regular face-to-face interaction with clients in one's portfolio
 Regular contact with principal Relationship Manager
o Managing the Agribusiness portfolio and support the team in the management of the other client portfolios where needed
o Under the direction of the head of Market sales achieving a leading position in the chosen products, markets, and segments by:
 Spending at least 50% of one's time meeting with existing and identified new clients
 Drive RMP (Risk Management Product) solutioning to clients.
 Giving superior customer service
 Presenting the full Absa product set to clients whilst managing the product portfolio to suit client needs
 Expanding the customer base as is appropriate
 Undertaking customer visits and joint customer visits with Corporate, Commercial and Retail Business Banking
 Actively participating in client events with Absa Capital Economics unit and Corporate, including training and seminars, and Entertaining clients as permitted under the bank and group compliance policies
o Managing Agribusiness portfolio to generate strong growth and sustainable returns over the business cycle with special focus on Customer Service and Financial Performance
o Ensure that Counterparty credit limits are not exceeded
o Assisting the head of Market sales in achieving strategic and tactical objectives
Reporting – 5%
Key actions to include:
o Providing weekly reporting on client growth, volume, and profitability in one's own portfolio
o Providing detailed Management Information to the Director, Market sales on the composition, performance, and profitability of the client portfolios monthly
o Assisting the head of Market sales with any ad-hoc reporting requests
Risk Management & Reporting – 10%
Key actions to include:
o Maintaining a strong compliance culture.
o Adhering to all the policies and procedures of the bank.
o Ensuring that all deals are dealt within dealer limits (market risk limits, counterparty limits, dealer's mandate)
o Ensuring high quality of service to all clients (reputational risk).
Self-Development – 5%
Key actions to include:
o Actively managing one's own technical and soft skills development in conjunction with the Director, Market sales.
o Researching, identifying, and proposing training solutions for own development to the Director, Market sales.
Knowledge, Experience & Expertise Required:
Essential
o Knowledge of Global Markets products
o Knowledge of the Agribusiness sector in Kenya
o Knowledge of global happenings and trends in the Agribusiness Sector
o Knowledge of Sales Techniques
o Understanding of interest rate and foreign exchange markets
o Understanding of the mathematic of pricing for FX and Money Markets
o Understanding of interest rate risk, foreign exchange risk and credit risk
o Understanding of the policies, procedures, and ethical requirements of a Market environment
o Understanding of Market back-office operations
o Communication skills
o Strong understanding of the Kenyan and Global Foreign Currency Markets.
o Strong understanding of foreign currency portfolio management.
o Strong product management capabilities.
o Highly developed analytical skills, problem solving and planning abilities
o Communication skills both written and oral.
o Strong numerical and analytical skills for calculation of statistics, figures and targets and understanding of product profit drivers
o Strong team player, innovative- sell new ideas, build, and maintain key relationships and with the ability to influence
o Self-motivated and results orientated
o Strong business awareness
o Ability to work under minimal supervision and deliver under tight deadlines
o Excellent Stakeholder management
Preferred
o Understanding of Risk Management Products across the various asset classes
o Understanding of political and economic activity and the impacts on exchange rates and interest rates
o Understanding of industry, advisory, regulatory, and professional bodies
o Knowledge of Absa products and systems that support them, and a good understanding of Absa Group products
o Knowledge of Absa Governance processes
Qualifications
Bachelor's degree – Essential
ACI Dealing Certificate – Preferred
Education
Higher Diplomas: Business, Commerce and Management Studies (Required)
Education Requirement: No Requirements
Job Experience: No Requirements
WARNING: Do not to pay any money to get a job. Please report fraudulent jobs to info@newjobskenya.com
Popular Jobs