Technical Product Analyst
Description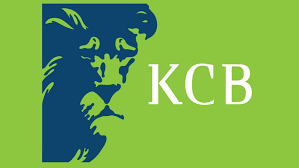 Technical Product Analyst will closely work with the Application Developers, Scrum Teams, and Business Product Owners to properly assess whether developer's estimates are correct, review of technical specifications, proposed product architecture etc., working with third parties as may demand from time to time in evaluation of APIs and capabilities, mapping out integration plans or evaluating different technology options. With his/her technical and business exposures, Technical Product Lead will inculcate customer centric approach in business solutions development.
Key Responsibilities:
Lead the definition of product requirements using input from various sources including external sources such as market trends, technology innovations, industry standards, and research, as well as internal sources such as Business Intelligence, Operations, Analytics etc.
Understand, research, and follow technical trends in the industry. Assess emerging products and companies (FinTech, Telco) to measure their potential value or threat to our business and her products, as well as make recommendations on which new technologies to invest in or leverage.
Understand and analyze data pipelines, algorithms, and existing integrations.
Use database queries to analyze performance indicators, evaluate experiments
Work closely with peer Technical Teams across all products and channels capabilities to prioritize initiatives, share insights on customer demands, identify opportunities for teamwork, and coordinate product development and delivery.
Serve as a product evangelist & subject matter expert to the technical/developer community.
Evaluate new technologies for their potential application to business processes.
Creation and review of epics to manage scope and prioritization
Break down of high-level design or epic into smaller chunks of work with the delivery teams.
Follow competitors and conduct capability analysis regularly.
Coordinate product releases with the business product, application support, and development teams.
Answer technical product related inquiries.
The Person:
For the above position, the successful applicant should have the following:
A bachelor's degree from a recognized university.
Certification in ITIL Foundation or Business Analysis or Product Management.
3 years Technology experience with at least 2 years' experience with Software Build and Deployments in a busy environment.
Experience working in a fast-paced agile environment.
Strong analytical skills, including an ability to translate business needs back to underlying data sets and structures.
Deep understanding of the Kenyan Fintech, Banking and Telco ecosystems.
Popular Jobs