Description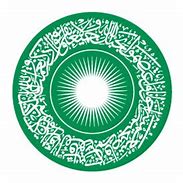 This position will be based in the Department of Population Health reporting to the study Principal Investigator, Optima Nutrition Modelling Study, Kenya. The appointee will be involved in managing and coordinating the study's day-to-day activities.
Responsibilities
Managing and coordinating day-to-day study activities in the preparation of training and implementation of research activities, in compliance to the Study protocol and study Standard Operating Procedures (SOPs)
Coordinating visits with County Departments of Health to review and collect data
Learn and lead in the use of Optima Suite of modelling tools
Engage with study stakeholders
Monitoring the research activities to optimize the quality of the project outputs, and adherence to the time schedule, budget and resource management
Developing and production of communication tools and materials and dissemination
Generating ongoing project reports and documentation of study progress, including summarization of findings and development of visuals.
Ensuring compliance to all policies and guidelines in respect to the University and funding agency
Enforcing agreed on quality assurance measures to ensure quality of data is maintained throughout the study
Contribute to the study's scientific outputs, including manuscripts, presentations, reports etc.
Requirements
Applicant must have a Bachelor's Degree, in quantitative and/or computing studies (Statistics/Medical Statistics/Biostatistics/Biometry/Epidemiology/Medical Informatics/IT/Computer Science or related fields). Ongoing MSc will be an added advantage
A minimum of two (2) years' experience coordinating complex health research studies
At least one (1) year experience in data analysis using advanced approaches
The successful candidate must be experienced in working with multiple stakeholders
Demonstrated capacity to generate good quality project reports
Strong attention to detail and good organizational skills
Good communication, interpersonal and analytical skills
Ability to work independently and adherence to time-lines are desirable.
Applying Instructions
Applications together with detailed Curriculum Vitae, names of three referees, telephone contact, e-mail address and copies of certificates and testimonials should be sent to the Manager, Recruitment, Aga Khan University Hospital, Nairobi. P. O. Box 30270-00100, NAIROBI or throught the emails below. Applications by email are preferred.
Please indicate the title of the position on your application.​
Applications should be submitted latest by October 31, 2020
Popular Jobs