Startup Founder | Business strategy, Partnerships and Business Development
Description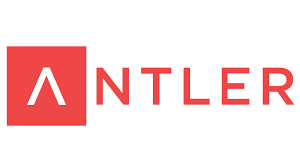 Are you an exceptional business leader with demonstrated experience in building businesses, managing business processes, well-thought-out strategies to curb unprecedented challenges, someone with deep industry insight and network to build relevant partnerships? Are you a proactive, phenomenal problem solver that can identify gaps in a given industry and come up with a scalable commercial solution? If so, we would like to hear from you! 
Antler is a start-up generator and an early-stage VC. Our six-month program brings together experienced and driven professionals from diverse backgrounds to build strong teams and launch their own companies to seed round. We are present in 14 locations worldwide, we have supported 2000+ founders through our program, invested in 400+ startups, and received over 50,000+ applications.
We are looking for an experienced business professional to join our upcoming Antler Nairobi Cohort. You will have the opportunity to meet a co-founder and build a business from scratch, with the support of Antler.
In addition to the highlighted skills above,  you should also have the following competencies:
Expert experience in senior business development - looking to start a new venture that has the potential to become a unicorn. You will play an instrumental role in building this new venture where you have identified a clear problem and are able to build out the solution together with the co-founder/s you will meet at the Antler program.
Exceptional interpersonal & collaboration skills with demonstrated ability to use diplomacy & communication skills to influence outcomes and influence others without authority.
Strong analytical skills with hands-on experience in conducting technological analyses of business problems developing technical roadmaps, story outlines, writing user stories, refining product backlogs, and coordinating/prioritizing conflicting requirements in a fast-paced, demanding environment.
Ability to work independently, without the need for day-to-day guidance, make independent decisions, and influence positive outcomes.
Assess the business impact of different solutions and the tradeoffs between customer needs, technology requirements, and costs.
How does this work?
Phase 1: 
You will find your co-founder(s) and an amazing start-up idea to work on.
You will receive dedicated and personalized coaching and mentoring from our Nairobi team and will have access to our global network of over 400 advisors.
You will improve your development knowledge and technical skills by networking with various other passionate and like-minded individuals.
You will enjoy inspirational talks and learn about extraordinary business success stories from driven entrepreneurs and renowned investors.
You will pitch to our internal Investment Committee to raise a pre-seed investment of USD100K
Phase 2: (Only for teams that have received our investment)
You will build your Minimum Viable Product (MVP) with your co-founder(s) and Antler's support
You and your business partner will acquire your first customers
If all goes well, your company will begin generating real revenues
At the end of phase 2, your company will get to present to hundreds of investors at our Demo Day
Program details:
The next Nairobi program will start in Sept 2021.
All selected founders joining the program will receive a stipend of USD 1500 for the first phase of the program (11 weeks).
After 11 weeks, Antler invests USD 100,000 for a 20% equity stake in each company that is selected by our investment committee.
WARNING: Do not to pay any money to get a job. Please report fraudulent jobs to info@newjobskenya.com
Popular Jobs