Special Needs Education Coordinator
Description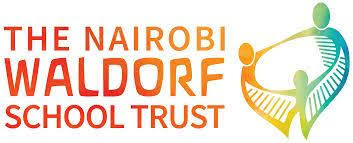 The 1st Steiner-Waldorf Kindergarten opened in 1998… …in a small house along the Magadi Road on the outskirts of Nairobi. It was led by 3 teachers from Germany (Florian, Vojko and Irmgard). The following year the school moved to Mbagathi extending the kindergarten to a 1st Grade primary class. The Mbagathi Steiner school continues to run successfully; now a fully fledged kindergarten and primary school known as the Rudolf Steiner School, Mbagathi, transitioning their children successfully into Kenyan Curriculum Secondary schools. In 1994 a new Waldorf Kindergarten opened its doors in a beautiful residential suburb – the Kileleshwa Kindergarten. This was initiated by a group of parents who had been impressed by the Mbagathi kindergarten but needed something in a more central area.
Reporting To: The Pedagogical Chair
Job Purpose: The Learning Support Coordinator will work closely with learning support teachers and regular teachers to support student learning and serve as the Coordinator of the Kolisko Group.
Roles and Responsibilities
Identifying and assessing children with special needs and referring them for further assessment where possible.
Collaborating with teachers to develop a team teaching model in class which meets the needs of all students
Communicating, updating, and consulting with staff and parents regarding relevant learning support programs/ topics.
Liaising with outside agencies such as educational psychologist where necessary to refer our learners to seek any assistance where need be.
Creating and maintaining a regular system of monitoring, assessing, record keeping, and reporting of the learner's progress.
Delivering effective communication to parents and stakeholders on school program, student achievements, and behavior.
Assisting with learner's assessment during recruitment, admission, and enrollment.
Developing and implementing Individual Education Programs (IEPs).
Supporting class teachers in the implementation of personalized learning models.
Working closely with class teachers and learning support teachers to ensure the learners support services are harmonized, coherent, and mutually supportive to meet the needs of the learner.
Coordinating the Kolisko Group, the school's learning support team.
Organizing and delivering staff development training to learning support teachers and the Kolisko Group.
Organizing and chairing learners centered review and assessment as appropriate.
Participating in staff, parent, and student meetings.
Any other assigned duties.
Required Qualifications and Experience
Bachelor's degree in Special Needs Education or equivalent
Must be registered with TSC
Certified Teaching Certificate
Certificate in Waldorf Education is an added advantage
Minimum of Five (5) years professional experience in a similar role
Required Skills and Competences
Special needs training
Experience in learning support programs
Ability to create Individual Education Plans (IEPs)
Computer literate
A certificate in Waldorf Education is an added advantage
International Baccalaureate (IB) Diploma teaching experience an added advantage
Possess effective communication skills and relate well with all students, teachers, and support staff
Ability to work to deadlines while maintaining a standard of excellence and attention to detail
Display patience, flexibility, stress tolerance, independent initiative, and enthusiasm
Demonstrate leadership skills, cooperation, and the ability to work on a team
Applying Instructions
If you are interested in the position and meet the above qualifications, send your application to
hr@nairobiwaldorfschool.ac.ke
indicating the position title (e'g Physics / Biology Teacher) on the subject line
Kindly copy
moses.ochelle@nairobiwaldorfschool.ac.ke
for Music / English OR Music / French Teacher position
The Nairobi Waldorf School Trust (NWST) is an equal opportunity employer.
Only shortlisted candidates will be contacted.
Closing Date : 12th March, 2021
Popular Jobs