Senior Project Manager (Cash & Voucher Assistance)
Location

Nairobi, Kenya

Date Posted

May 23, 2023

Category

Management



Job Type

Full-time



Currency
KES
Description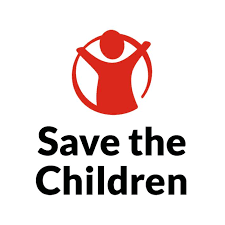 Save the Children is evolving its organisational structure in order to stay true to its mission, vision and values, whilst being able to withstand external pressures – be those geo-political demands; increasing stakeholder expectations; challenging funding environments; or declining trust in large INGOs. This is driven through our ambitious transformation agenda.
Our focus is on championing the rights and interests of children worldwide, putting the most vulnerable children first and to do this we need to ensure we effectively connect with the children and families we support as well as the communities and partners we work.
The Senior Project Manager (Cash & Voucher Assistance) sits within the Digital Programming team at Save the Children International, which is responsible for leading the digital transformation of our work with children. This forms a central pillar of our strategy to deliver a greater impact to far more children in the 120 countries in which we work. The Digital Programming team is putting in place the processes, platforms, tools and resources that enable Save the Children staff to design, deliver and scale safe, high quality digital programmes.
One of our greatest opportunities lies in adopting a more person-centric approach to managing data, leveraging workflow digitalisation and automation to accelerate our interventions, and unlocking additional value by utilising participant data across multiple programs to harness the resulting synergies.
As a crucial first step, our Integrated CVA Management project aims to transform our ability to efficiently deliver Cash and Voucher Assistance (CVA) programs at scale by implementing a digital solution that registers participants and manages the entire CVA lifecycle.   Automation of the CVA processes will reduce manual effort, eliminate processing errors, and shorten our response time. It will enhance transparency and accountability for our donors, while laying the digital foundations for delivering cross-programmatic, person-focused interventions in the future.
The role of the Senior Project Manager (CVA) will be to deliver on our priorities for this initiative. This will include setting up the governance, ensuring the required team / reference groups are in place, establishing a robust plan, working with the BA to complete the current and future state analysis, determining options to move forwards, identifying and proposing mitigations for project risks and issues, defining the costs and benefits and coordinating the required governance to move each stage of the project through the approvals process. The Senior Project Manager will also need to effectively coach and guide project team members, ensuring they are held accountable for delivery.
The role holder will be responsible for establishing project management practices utilising SCA's Project Lifecycle, managing relationships with key stakeholders and driving continuous improvements. Prior experience in delivery of global transformation initiatives is therefore essential for candidates applying for this role, in either the INGO sector or the private sector.
EXPERIENCE AND SKILLS
Essential
An extensive track record of successfully managing large and complex projects and programmes that include systems, processes and operating model changes
Extensive experience leading projects focused on the transformation journey in the Digital space, demonstrating experience implementing short term quick wins as well as longer term high value implementation
Demonstrable experience and in-depth knowledge of programme and project practices and standards
Experience leading an innovative project, where there is a requirement to develop an outcome that has not previously been delivered in the same way more broadly in the market
A proven ability to deliver projects on time / on budget, using project management processes and tools including risk management, benefits management, financial management and quality assurance
A proven ability to apply excellent analytical and problem-solving skills, and to work collaboratively to deliver of effective solutions to project related issues. This will include taking on hands on analysis activities to support the wider team as required
Highly developed organisational awareness and ability to understand any sensitivities within a complex multi-stakeholder structure; and think creatively and strategically to overcome obstacles to cooperation and progress
Strong team leadership abilities with the ability to motivate and mobilise individuals outside their reporting line
Excellent communication skills (written & oral English), including the ability to communicate and influence at all levels of the organisation
Able to demonstrate instances of initiative that have delivered organisational benefits
Desirable
Proficiency in a second core language of Save the Children (French, Spanish, Portuguese or Arabic
Experience of implementing cash or voucher assistance programmes in either a humanitarian or development context
Non-profit sector knowledge/experience
WARNING: Do not to pay any money to get a job. Please report fraudulent jobs to info@newjobskenya.com
Popular Jobs