Senior Manager Account & Card Operations
Location

Nairobi, Kenya

Date Posted

April 26, 2023

Category

Accounting



Job Type

Full-time



Currency
KES
Description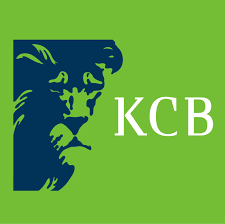 Kenya Commercial Bank Limited is registered as a non-operating holding company which started operations as a licensed banking institution with effect from January 1, 2016. The holding company oversees KCB Kenya – incorporated with effect from January 1, 2016 – and all KCB's regional units in Uganda, Tanzania, Rwanda, Burundi, Ethiopia and South Sudan. It also owns KCB Insurance Agency, KCB Capital, KCB Foundation and all associate companies. The holding company was set up to among other things to enhance the Group's capacity to access unrestricted capital and also enable investment in new ventures outside banking regulations, achieve operational and strategic autonomy for the Group's operating entities and enhance corporate governance across the Group and oversight in management of subsidiaries.
Summary
The role holder will provide effective leadership and managerial oversight in the Card Payments Operations for the Group. This involves card payments and settlements for both acquiring and issuing business, managing card disputes and transactions monitoring for fraud and AML exposures to achieve high levels of Customer Excellence. The role holder should proactively mitigate inherent reputational and operational risks in the processes; enforcing compliance to policies and to continuously review processes to achieve efficiency, standardization and high levels of data integrity.
Key Responsibilities
Ensure effective and efficient processing of card schemes and merchants' transactions in strict compliance with the card scheme rules (e.g., Visa and Mastercard rules) and regulatory procedures and policies. Ensure all card accounts are reconciled promptly. Resolve any card transactions disputes in line with the international card standards and manage fraud and AML exposures to ensure prompt processing, security, and controls adherence to deliver superior Customer Excellence.
Drive continuous improvement (CI) to make processes simple and efficient. Facilitate centralization of back-office processes from branches/subsidiaries into the true shared services centre.
Implement and manage transformative projects to achieve step change in efficiency, productivity, and enhanced controls in card payment operations processes.
Sustainably manage the timely achievement of targets/SLAs across all Card Payments processes to meet customers (merchants, card holders and schemes) business needs. Ensure prompt reversals from suspense accounts for exceptions. Resolution of disputes within stipulated timelines to avoid any losses. Provision of timely reports as per the schemes' regulatory requirements Ensure adequate capacity planning to manage service delivery for anticipated business volume projections for the year.
Review and implement control measures to respond to any changing circumstances in regulations, internal policies and industry practices relating to Card Payments operations, new card products in the market and new payment service providers (PSPs) and DPA (Data Protection Act), etc.
Effectively manage internal audit process, external audits and ensure all Audit Issues are closed as per agreed timelines.
Business risk management: maintain an up-to-date risk register, conduct Key Control Self-Assessments (KCSA), to effectively identify, mitigate and manage risks within the department, e.g., card fraud and reputational risk Ensure timely submission of monthly risk reports and participate in the departmental operational risk control meetings. Working together with Data Protection Office, ensure staff are appraised and adhere to the Data Protection Act (DPA) requirements applicable to the unit.
Review and maintain an updated Business Continuity Program for the unit and complete regular testing of the business continuity plans (BCPs).
Manage staff performance: set goals and objectives, identify training needs and conduct necessary training to enhance knowledge. Coach staff in the unit to achieve sustainable high individual performance and personal development. Manage leave to ensure adequate capacity and policy compliance.
Manage key relationships for all stakeholders involved in the card business, mainly the schemes (such as Visa, Mastercard) and PSPs (such as iPay, PesaPal and DPO), Kenya Credit & Debit Card Association (KCDCA) forums; Internal stakeholders include Retail Card Business, legal, risk and compliance teams.
The Person
For the above position, the successful applicant should have the following:
Bachelors degree preferably in a business related field.
Professional qualifications in ACIB/AKIB/CPA will be added advantage.
6 years relevant work experience.
5 years' experience in card Operations.
At least 3 years' experience in people and stakeholder management.
WARNING: Do not to pay any money to get a job. Please report fraudulent jobs to info@newjobskenya.com
Popular Jobs