Senior Lecturer/Assistant Professor, Digital Journalism
Description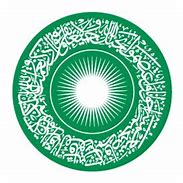 The Aga Khan University is a private, autonomous university that promotes human welfare through research, teaching and community service initiatives. Based on the principles of quality, access, impact and relevance, the University has campuses and programmes in Kenya, Tanzania, Uganda, the United Kingdom, Afghanistan and Pakistan. Its facilities include teaching hospitals, Faculties of Health Sciences with Schools of Nursing and Midwifery and Medical Colleges, Institutes for Educational Development, an Examination Board and an Institute for the Study of Muslim Civilisations. The Graduate School of Media and Communications, the East African Institute, the Institute for Human Development and the Kiswahili Centre have been launched recently while several Graduate Professional Schools and Faculties of Arts and Sciences are to be set up in Pakistan and East Africa. Through its needs-blind admissions policy, the University imbues the most promising leaders and thinkers of tomorrow with an ethic of service and the skills to help communities solve their most pressing challenges. The Aga Khan University is one of nine agencies in the Aga Khan Development Network.
Reporting to the Dean, the Assistant Professor will support teaching in Multi-platform and/or Data Journalism.  The position holder will teach academic courses and professional training workshops on multi-platform journalism, mobile journalism, social media, and/or understanding and visualizing data for use in news stories and research. The individual will be experienced in using media convergence technology and social media. Proficiency in the use of relevant video and audio editing, database management, data analytics, and graphic presentation software and ability to collect and analyze big data trends on social media is an advantage.
The incumbent will be based in Nairobi, Kenya. He/she should be prepared to operate across AKU campuses, potentially including short assignments in other African locations, in fulfilment of their role.
Responsibilities
Design and deliver quality teaching
Plan, design, develop and teach courses in multi-platform and/or data journalism
Effectively integrate new technologies and multi-media innovations into curriculum and courses
Co-ordinate and administer courses/programmes, where required, as part of the GSMC's academic and professional programs
Deliver lectures, design and conduct case studies, seminars, workshops, consultancies and other formal and informal learning activities as part of the GSMC suite of offerings
Monitor and evaluate programmes, courses and teaching performance
Contribute to collaborative teaching, research and curriculum development projects in the areas of data journalism
Research and Innovation
Engage in relevant and innovative research activities to advance the school's scholarly research agenda in the areas of data journalism
Maintain a sound and current knowledge and understanding of the field through research, scholarly activities and publications
Contribute to maintaining and extending links between the School and relevant organizations, researchers and practitioners
Mentorship
Mentor early career staff and students
Identify and create opportunities for collaborative teaching and research projects with internal and external researchers and stakeholders
Administration 
Actively contribute to governance, marketing, promotion, and administrative activities to facilitate the strategic goals of the School and the University including being actively involved in the School
Attend team meetings and other activities as well as contribute to appropriate commercial/consulting activities with other academic staff
Requirements
A Master's Degree with at least 3 years of post-qualification work experience and registered/commenced in a PhD programme
At least three (3) years of teaching experience
A creative and imaginative approach to student-centered teaching
Good analytical skills and a methodical approach to tasks / problems
An ability to work well as a member of a teaching team to provide quality education to all students
Good oral and written communication skills – a capacity to communicate effectively with staff, students, employers and others
Good conceptual skills
Flexibility and the capacity to work under pressure
Able to prepare effective written and visual teaching materials including the effective use of Information Learning Technology, e.g. Virtual Learning Environments, PowerPoint, etc.
Proven ability to maintain a professional approach in line with the University values while under pressure
Ability to relate effectively and sensitively to students and staff from a variety of backgrounds and cultures
Must demonstrate a strong commitment to equality and diversity and how it affects classroom practice
Must demonstrate a strong commitment to academic excellence
WARNING: Do not to pay any money to get a job. Please report fraudulent jobs to info@newjobskenya.com
Popular Jobs