Senior Information Architect
Description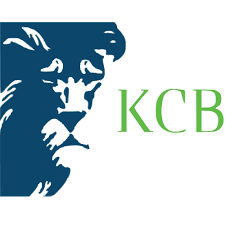 The role holder will be responsible for the Enterprise Architecture (technical, systems, business & information architecture) of Technology systems used by or to be procured by the Bank. He/She will ensure that all Technology Systems are aligned to the Enterprise Architecture Framework, Bank Policy and Best Practice. In addition, he/ she will be responsible for the secretariat of the Technology Governance Council which reviews all Technology systems used by or to be procured to ensure they are aligned to the Bank and Technology strategy, plans, policies, and standards.
Key Responsibilities:
Provide information strategy and architecture for the Bank that meets business and enterprise needs, and to deliver design blueprints/artefacts that enable that architecture to be built and operated, as well as appropriately validated roadmaps.
Design and guide the building of consistent cross functional solutions that are robust in answering deliverables that build enterprise data solutions regardless of technology or data platform.
Develop and maintain all architectures that impact the Information Architecture of the Bank, incorporating the management of structured and unstructured data standards, roadmaps, patterns and methodologies for all business solutions and technologies
Ensure that all solutions leverage, and consider enterprise data solutions that provide as much reuse benefit across multiple programs as feasibly possible
Provide the leadership in breaking down, planning and sequencing the business vision & strategy into technology deliverables. Liaise with program or data platforms leadership to report and plan solution dependencies.
Provide data engineering and data solution governance around the programs and engineering teams to ensure build components adhere to defined cross program solutions.
Evaluate and recommend emerging technologies for data management, storage, and analytics such as IoT, BigData, Artificial intelligence, Machine Learning etc.
Facilitate the identification and analysis of the Bank's business drivers to deliver enterprise business, information, technical and solution architecture requirements.
Assess the current Business framework to detect critical deficiencies and recommend for improvement in line with the IT strategy and delivery priority of the IT/Bank programs.
Coordination of integration architecture ensuring alignments of discrete project-based integration solutions with enterprise integration architecture principals, patterns, and standards.
Develop conceptual, logical, and physical data models to support data analysis and business intelligence.
Participate in the IT quality assurance process.
Expertise in supporting the delivery of complex systems, integration projects involving multiple platforms, applications, and environments among Internal and External data.
Ability to perform impact analysis of new and proposed information architectures in relation to the current landscape and available technologies utilized in the IT environment.
Ability to conceptualize, formulate, and present complex business demands / requirements via comprehensible models and templates.
Hands on experience in SDLC processes & agile based development methodology.
The Person:
For the above position, the successful applicant should have the following:
Bachelor's degree in Computer Science, Computer Engineering, Information Technology, or a related field of study.
At least one certification from the list: CBAP, TOGAF, ITIL Foundation.
5 years progressive experience in Information Technology with focus on Business Analysis, Applications Architecture or Software Development.
Experience in at least two IT disciplines such as (Application Architecture, Application Development, Middleware, Micro Services and SOA) and Software Asset Management in a multi-tier environment.
3 years' experience in Operating Systems (Windows, Unix) and Database management systems experience.
Exposure to multiple, diverse technologies and processing environments.
Popular Jobs