Senior Communications Manager job
Location

Nairobi, Kenya

Date Posted

September 11, 2022

Category

NGO



Job Type

Full-time



Currency
KES
Description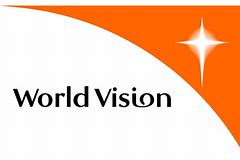 The Role Summary:
As a member of the Senior Leadership Team, this role provides strong strategic communications direction for World Vision's operational offices in the East African Region in positioning, building and protecting the World Vision reputation and brand. The position holder will lead the development and implementation of a strategy for high-performance communications function that is managed, structured, focused and resourced for productive and quality work. The role leads team efforts to ensure that the organisation is known and has influence among donors, government, communities, and other stakeholders. The position holder will work with both external and internal partners to deliver on key communication initiatives that motivate and engage staff, donors, national governments and communities..
Key Responsibilities:
• Communications Strategy/Business Plan
• Donor/Public Engagement Communication
• Media Communication
• Advocacy Communication
• Emergency Communication
• Internal Communication
Essential:
• Degree in Journalism from a recognized institution.
• At least five years of experience in managing communications at a senior level.
• Experience and willingness to live and work in countries experiencing active conflict
• Experience in managing communication in rapidly evolving context, including large scale humanitarian emergencies.
• High level interpersonal skills including the ability to build relationships internally and externally.
• Ability to lead and manage a team of communications professionals.
• Website and social media management experience.
• Must possess excellent journalistic and photographic skills.
• Ability to produce video and audio documentaries.
• High skills in research and report writing.
• Knowledge and experience of Desk Top Publishing packages like Quark Xpress and Adobe Page Maker.
Working Environment / Conditions:
• Office-based with travel to the field.
World Vision adheres to strict child safeguarding principles. All selected candidates will therefore undergo rigorous reference and background checks, and will be expected to adhere to these standards and principles.
Education Requirement: No Requirements
Job Experience: No Requirements
Applying Instructions
Popular Jobs