Sales Training Associate Job-Nyamira
Description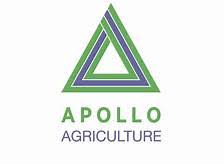 Apollo Agriculture is the commercial farming platform that helps small-scale farmers maximize their profits. Apollo's ML-powered credit models and automated operations technology unlock the massive, untapped small-scale farming market, starting in Kenya. With optimized financing, high-quality farm products, and digital advice, Apollo farmers are already more than doubling their farm profitability. Apollo's team brings together technology, credit, and operations experience from 
The Climate Corporation
 (acquired for USD $1 Billion), 
Google
, 
Capital One
, and 
One Acre Fund
. We value the evangelical pursuit of mission with a pragmatic approach, humility in the face of challenge, active discussion of disagreements, and considerate 
listening.
About the Role
The Field Sales Training Associate (FTA) will be responsible for the training and onboarding of field sales agents in Nyamira County.  S/he will work very closely with the Training Manager to ensure agents receive high quality, regular training, helping to create the systems and tools needed to facilitate an efficient training process within their territories. FTAs will also play a key role in identifying re-training needs and knowledge gaps beyond the initial onboarding training to maintain a highly knowledgeable and effective Field Sales Agent team.
The successful candidate will be based in Nyamira County.
Your day-to-day:
Agent training: Ensure recruited agents are onboarded and fully trained within planned timelines to meet the need for fully capable Field Sales agents during high volume seasons. This will involve: Train agents both on the technical aspects of Apollo best practices, as well as customer relationship management, to ensure the delivery of a high-quality customer experience to our farmers. Train agents on Data quality processes to ensure agents have a full understanding of how to capture and record great quality information/inputs that meet our data quality standards and expectations. Train agents on best sales practices and ensure all agents have a great understanding of our selling techniques and are comfortable delivering the same to our customers. Ensure all agents have a 360 understanding of Apollo's processes and procedures and are comfortable communicating the same confidently to our customers. Prepare and own training budgets in your territory. Implement processes and systems to regularly gauge Field Sales Agent understanding of training delivered to identify and address knowledge gaps.
Agent onboarding: Support field agents to ensure they are on-boarded and activated fast within Apollo processes. Ensure all agents have the required documentation and KYC details during onboarding e.g ID, KRA PIN, facilitate a smooth onboarding process for agents free of gaps that limits an agent's effectiveness to work after activation. Ensure all agents have all tools of the trade required by the agent before they go out to the field to sell.
Agent Support: Work closely with the agent support team to ensure field agents get the support they need while in the field. Ensure Field agent's escalations are quickly attended to with the help of the support team. Be available to field agents in the field whenever they need any kind of assistance related to their training. Work with the field IT teams to ensure agents receive the tech support they need in a timely manner. Work with the Data quality team to ensure field agents have a clear understanding of the data quality expectations, any common errors/omissions are addressed with re-training.
Reporting and insights: Prepare weekly reports and insights on all field activities related to your territory to facilitate decision-making and action points. Work with other departments such as marketing to facilitate activities in the field in collaboration with field agents.
You are:
Have at least 2 years of relevant work experience.
Have excellent communication and interpersonal skills.
Can inspire confidence from the Field Sales Agents to effectively deliver training, and understand other key internal verticals to be able to quickly raise and resolve many common issues/concerns related to Field Sales Agent performance/understanding of training.
Have the knowledge and ability to manage all aspects of the training and development life cycle of a field agent's training including planning, execution, and monitoring of the training.
Possess a strong client service focus, are a team player, and am a role model for Apollo's image.
Being based and having good knowledge of Nyamira county will be an added advantage
We:
Are a collaborative team of smart and ambitious people who are dedicated to serving our customers.
Make magic happen to solve hard problems and always come with solutions when challenges arise.
Are comfortable taking risks that can result in radical scale, and understand that failures are opportunities to learn and improve.
Are considerate listeners and take the time to deeply understand and seek out ideas from the people around us, even when we disagree. Offer a dynamic environment that fosters talent, collaboration, and growth.
Take pride in our work and share the responsibility to see it through from conception to deployment.
Back up our talk with a competitive compensation and benefits package and challenging projects. Value autonomy, honesty, transparency, and respect.
Are excited to hear from you!
Popular Jobs