Research Officer I in the Human Health Theme
Description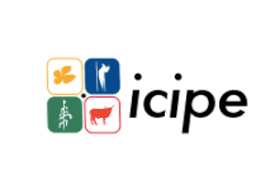 Headquartered in Nairobi, Kenya, icipe was established in 1970, to address this very paradox of insects and accompanying challenges. The Centre's mission is to use insect science for sustainable development, to ensure food security and improve the overall health of communities in Africa by addressing the interlinked problems of poverty, poor health, low agricultural productivity and environmental degradation. Since its founding, icipe has remained committed to developing and disseminating environmentally safe, affordable, acceptable and accessible tools and strategies to control insect pests and disease vectors. icipe's mandate further extends to the sustainable conservation and utilisation of Africa's rich biodiversity. icipe is the only international institution in Africa working primarily on arthropods. Therefore capacity building of individual researchers and institutions in Africa is an integral part of all the Centre's research and development activities. icipe also aims to empower women, harness the youth and build capacity to use, transfer and teach the Centre's technologies. How we work
Overall Purpose of the Job
The Research Officer will support an arbovirus project investigating drivers of dengue virus transmission and the potential for Wolbachia-based transmission blocking in Kenya. The assistant will be able to; collect and identify Aedes mosquitoes to the subspecies level (molecularly) and perform a variety of experiments and analyses to determine vector genetics, microbiome composition, Wolbachia density/tissue distribution, and assess vector competence. The individual will be able to establish and maintain mosquito colonies, set up experiments that encompass blood-feeding (artificial membrane feeder) of vectors with infectious doses of the dengue virus under Biological Safety Level 2 (BSL-2) facilities, and manipulate the vector to establish virus susceptibility status. In addition, the individual will use molecular and cell/virus culture techniques to determine and quantify the virus in the mosquito. The individual must be able to adhere to correct standard operating procedures and health and safety guidelines.
Specific Duties
Field collection and identification of Aedes mosquitoes using morphological and molecular techniques.
Establish mosquito colonies from field-collected specimens and conduct experiments (e.g., vector competence assays, fitness determination, introgressive hybridization).
Analysis of mosquito tissue to determine virus susceptibility status (infection, dissemination, and transmission) and Wolbachia density and distribution.
Perform bacteria isolation and gnotobiotic experiments.
Assist in training students/interns.
Collate and summarise data and present monthly progress reports.
Carry out any other duties commensurate with experience that may be assigned occasionally.
Requirements
Qualifications
BSc in Biological Sciences.
Knowledge of vector biology.
Ability to work independently with minimum supervision.
Good clinical laboratory procedures.
Good communication and interpersonal skills.
Knowledge in inventory and biorepository management.
Experience in and willing to engage in fieldwork.
Ability to rear and maintain Aedes aegypti mosquitoes.
Cell and virus culture techniques (media preparation, propagation and maintenance of Vero and C6/36 cell lines, virus amplification, plaque assay, and TCID50).
Molecular techniques (qPCR, RT-PCR).
Bacteria culture and characterization.
At least 1 year experience working in research and development activities especially in an engaging laboratory and BSL-2 facility.
Other Desirable Attributes
Strong organizational skills.
Ability to troubleshoot and respond to a dynamic work environment.
Ability to undertake initiatives.
Team player and willing to assist students in setting up experiments
WARNING: Do not to pay any money to get a job. Please report fraudulent jobs to info@newjobskenya.com
Popular Jobs