Description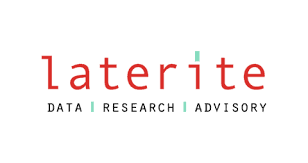 Laterite is a data, research and technical advisory firm that helps clients understand and analyse complex development challenges.
We define ourselves by our ability to embrace and deploy innovative research technologies and methodologies. We use an anti-disciplinary approach, borrowing methods not only from econometrics but other fields as well. Incorporating these latest innovations in our project work and introducing them to our clients motivates us. We strive to play an active role in transforming development research, to make it more rigorous and impactful.
Job Description & Key Responsibilities
As a Research Analyst, based in Nairobi, you will:
Work on technical research projects – supporting the design of research instruments and research designs, conducting quantitative and qualitative analysis, drafting sections of reports, and keeping clients updated on progress
Independently deliver high-quality sections of reports or data analysis – ensuring your deliverables are client-ready and on time.
Work with a team – proactively communicating with team members to keep projects on track, paying attention to details, and escalating any risks or issues early.
You will be able to develop skills and experience in:
Technical design of research projects, including sampling and impact evaluation methodologies.
Project management and client communication.
Data analysis, statistical techniques and coding.
Report writing: drawing insights from data and presenting them in a client-ready, consultancy quality format.
Profile
Requirements:
Master's degree in Economics, Econometrics, Development Research, Nutrition, Public Health or related sectors
1+ years of experience on development projects, impact evaluations, or research. Experience in Agriculture, Gender or Nutrition projects preferred
Strong quantitative data analysis skills and proficiency in Stata
Experience working with at least one ODK-based platform (such as SurveyCTO, ODK, CommCare)
Excellent written and oral communication skills in English
Popular Jobs