Relationship Manager Corporate Banking
Description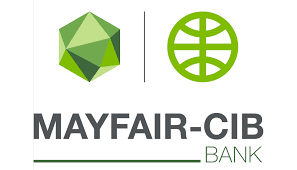 Mayfair CIB Bank Limited (MCIB) is a locally incorporated Bank established by a group of prominent and highly successful business people drawn from diverse business sectors of the economy, and enjoying excellent reputation both within Kenya and abroad. In 2020 the bank entered into a strategic partnership with CIB Bank from Egypt through an acquisition of 51% of the shareholding.
Are you an experienced professional and innovative individual with imagination and great drive as well as determination to deliver a clear vision and first class services in the Corporate Sector Portfolio. If you have an excellent sales track record in this area with solid credit experience, this opportunity should be your next career move.
Role Description:
Reporting to the Head of Corporate and Commercial Banking, the successful candidate will be responsible for growth of corporate banking business through acquisition of new corporate customers, growth of quality assets, deposits and trade finance in line with the set targets. The candidate will have good knowledge and understanding of corporate banking products and can structure/ analyse corporate deal transactions as per set policies and procedures. He / She will develop and implement business growth strategies for different target sectors as stipulated in the overall corporate strategy of the bank and contribute to the bank's revenue growth. He/ She will actively manage existing clients and increase share of wallet.
Key Duties & Responsibilities:
Identify and acquire new corporate customers and generate innovative ideas to grow corporate customer relationships.
Growth of Revenue through acquisition of prudently priced assets and affordable liabilities, enhancing transactional, trade and foreign exchange volumes with reputable corporate organizations in order to ensure the Bank's profitability.
Increase product penetration for existing customer base by reviewing the portfolio to determine potential cross sells and proactively recommend new products to customers
Primarily responsible for the management of own portfolio of customers ensuring that they receive the appropriate level of service and advise to meet their specific needs
Enhance client retention by providing a one-stop point of contact for all the client's needs and requirements while providing world class customer service.
Manage key customer relationships through regular contacts and visits by ensuring an effective calling programme is maintained on all existing and prospective customers.
Cultivate good rapport with corporate clients and ensure that the bank becomes the go-to brand for all their corporate banking needs.
Recommend the creation of viable and profitable risk assets to increase business office profitability
Develop an intimate understanding of the clients' industry and business by analysing their business models, market conditions affecting the long-term viability of the business and industry sector, management and effectively use this knowledge to continually cross sell the bank's products to ensure maximization of the customer wallet share.
Ensure retention of existing customers through high level of customer satisfaction.
Proactively identify potential problem accounts and formulate appropriate mitigating strategies.
Conduct market research and competitor analysis within the industry and so as to provide input on plans that will give the bank leverage and a competitive edge in the market.
Ensure compliance to Know Your Customer (KYC) and Anti Money laundering (AML) requirements in all dealings with existing and potential customers.
Enhance the bank's business in other segments through corporate customers value chain and ecosystem.
Ensure proper documentation throughout the credit application and impairment process
Prepare weekly and monthly statistics/performance reports for management use.
Reconcile all transactions on customer's accounts where and when necessary.
Initiate and carry out recovery action on non-performing credit facilities
Maintain comprehensive database of the customer's operational records including the existing and prospective customer data
Perform other duties as assigned by the departmental head or his/her designate.
Key Competencies:
Demonstrated knowledge and experience with;
At least 5 years' experience as a Relationship Manager in Corporate and/ or Commercial Banking
Strong credit analysis, documentation and relationship management skills
Experience in structured trade finance, syndication and project financing will be an added advantage
Ability to assess customer needs and recommend products that suits their needs
Good people management skills
Good written and spoken language skills
Possess in-depth understanding and knowledge of Corporate Banking Products and services and extensive banking industry knowledge.
Proven sales experience in a client relationship role within corporate banking
Ability to work within deadlines with proven time management skills
A good understanding of risk, credit policies and procedures
Qualifications /Technical Skills Required:
Minimum of Bachelor's Degree.
An MBA, MSC or its equivalent and/or Professional Qualification in Banking related disciplines would be preferable.
Proficiency in Microsoft Office Suite.
Professional qualifications in Customer Relationship Management and Sales & Marketing.
Strong negotiation, persuasion & presentation skills
Dynamic, analytical and self-driven individual with the ability to work under pressure.
Excellent networking and selling skills with superior Relationship Management skills, excellent communication and interpersonal skills.
A passion for performance, team play and achievement in a competitive and dynamic environment.
Hardworking individual with excellent leadership, organizational, and planning skills.
Commercial awareness and customer focus.
Demonstrate high integrity and ethical standards
Popular Jobs