Location

Nairobi, Kenya

Date Posted

May 10, 2021

Category

Banking



Job Type

Full-time



Currency
KES
Description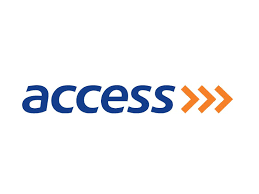 Access Bank Plc is a full service commercial Bank operating through a network of about 366 branches and service outlets located in major centres across Africa and the United Kingdom. Listed on the Nigerian Stock Exchange in 1998, the Bank serves its various markets through 4 business segments: Personal, Business, Commercial and Corporate & Investment banking.
Job Purpose
The job holder will evaluate and advise on recovery solution (s) to Non-Performing Debts, develop action plans and monitor their execution on a continuous basis to achieve maximum timely recoveries and or turnaround at minimal costs. The expected results are:
To restore Non-Performing debts to performing.
Recover Non-Performing debts to the fullest extent possible to achieve budgeted financial targets.
Minimize recovery costs to the lowest possible levels.
Additionally, he/she will provide timely and accurate recovery reports to facilitate decision making and meet regulatory requirements.
Key responsibilities
To maintain a high quality loan portfolio.
Daily monitoring and immediate follow-up of all accounts in the non-performing portfolio.
Managing issuance of all required statutory notices prior to engaging recovery action.
Oversee disposal of recovered assets.
Negotiating and restructuring facilities where such action increases chances of recovery of the debt.
To advise and train the bank on good lending techniques that would reduce delinquencies.
To advise and train the bank on early debt management and debts collection.
Implementing exposure/recovery strategies and action plans for each non-performing debt.
To increase the profitability of the bank through write backs.
Ensure compliance with credit policies and CBK prudential guidelines on non-performing debts.
Reduce non-performing debts by at least 40% through aggressive recoveries and viable restructurings.
Reduce the loan migration from performing to non-performing categories to fewer than 50 Million of the total loan book per month.
Requirements
Bachelors degree in a business related field from a reputable and recognized university.
At least 5 years experience, three of which must be in a debt recoveries role in the banking industry.
Demonstrated knowledge in recovery processes.
Skills / Competence Requirements
Required Knowledge, Skills & Abilities
Credit Administration/Risk Management
Credit Products
Credit Analysis and Appraisal
Loans administration / account management
Credit Workout/Restructuring
Financial analysis / interpretation
Facility Structuring
Generic Skills
Strategic Focus/ Orientation
Integrity and Discretion
Initiative/ Proactive
Entrepreneurship
Analytical skills / Problem solving
Resilience, Tenacity and Integrity
Interpersonal skills
Communication (oral & written)
Benefits
Competitive renumeration package
Popular Jobs