Location

Nairobi, Kenya

Date Posted

November 1, 2020

Category

Management



Job Type

Full-time



Currency
KES
Description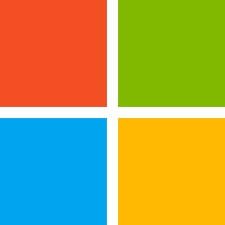 Microsoft's mission is to empower every person and every organization on the planet to achieve more. Our culture is centered on embracing a growth mindset, a theme of inspiring excellence and encouraging teams and leaders to bring their best each day. We believe we should each find meaning in our work and we ensure employees have the freedom and the reach to help make a difference in the world.
We are looking for candidates who have the following qualities:
Team Player: driving digital transformation with our customers is a team sport. We need teammates who can stay maniacally focused on our customers' satisfaction while operating in a highly-collaborative, matrixed global organization.
Growth Mindset: your life is truly about learning-it-all. You approach every new piece of information, knowledge, and competency with insatiable curiosity. Ultimately, you're open to the ideas of others, where the success of others does not diminish your own.
Relentlessly Resourceful: you have the drive to overcome any obstacle in your work.
Customer Obsessed: you learn about your customers and their businesses with a beginner's mind and then bring solutions that meet their needs.
Pure Challenge: demonstrated desire and ability to readily take on complex challenges and work towards solutions to seemingly unsolvable problems.
Passion for Technology: you're deeply motivated by the incredible opportunity of how technology can inspire and ignite change and renewal.
Program Manager
Program Managers (PMs) are the in-house advocates for millions of people worldwide who predict and research how software is used and work closely with Software Engineers (SWEs) to ensure our products exceed people's expectations.
Responsibilities
Program Managers are typically responsible for specific features in our technology solutions for the full product cycle. You work on the initial feature planning and design, manage the specifications and timeline of their development, and monitor their on-going operation to better understand customer experiences. You work collaboratively with team mates to ensure our products exceed customer expectations. You communicate throughout the process to understand progress towards delivery, technical challenges, and to provide clarity on customer needs using a data driven approach. You will be expected to demonstrate an ability to learn and adopt relevant new technologies, tools, methods and processes to leverage in your solutions. As a Program Manager, you are dedicated to building software to empower every person and organization on the planet to achieve more.
Qualifications
A bachelor's, master's or PhD degree in engineering, computer science or related field (12 months of graduation or graduated within the last 12 months).
A year or two of experience programming in C++, Java or other computer programming languages preferred.
Some experience building software beyond the classroom environment like an internship or related experience for customers strongly preferred
Ability to demonstrate understanding of computer science fundamentals that affect code implementation and customer experience
Demonstrated ability in feature definition, design and feasibility
Familiarity with managing complex project schedules and nurturing cross-group collaboration.
Demonstrated ability in estimating development time and relevant challenges to delivery.
Strong written and verbal communication skills and a desire to create an open and collaborative team culture
Demonstrated skills in negotiation and conflict management.
Microsoft is an equal opportunity employer. All qualified applicants will receive consideration for employment without regard to age, ancestry, color, family or medical care leave, gender identity or expression, genetic information, marital status, medical condition, national origin, physical or mental disability, political affiliation, protected veteran status, race, religion, sex (including pregnancy), sexual orientation, or any other characteristic protected by applicable laws, regulations and ordinances.
WARNING: Do not to pay any money to get a job. Please report fraudulent jobs to info@newjobskenya.com
Popular Jobs