Product Manager Savings & Lending
Description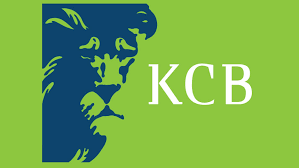 Kenya Commercial Bank Limited is registered as a non-operating holding company which started operations as a licensed banking institution with effect from January 1, 2016. The holding company oversees KCB Kenya – incorporated with effect from January 1, 2016 – and all KCB's regional units in Uganda, Tanzania, Rwanda, Burundi, Ethiopia and South Sudan. It also owns KCB Insurance Agency, KCB Capital, KCB Foundation and all associate companies. The holding company was set up to among other things to enhance the Group's capacity to access unrestricted capital and also enable investment in new ventures outside banking regulations, achieve operational and strategic autonomy for the Group's operating entities and enhance corporate governance across the Group and oversight in management of subsidiaries.
The Position:
Reporting to the Head Product Development, this position is responsible for leading requirement analysis, documentation of product requirements, managing product roadmap and delivery while driving adherence and consistency. This includes analysis, documentation and support development of new products, enhancements, maintenance and creating customer focused self-service and digitally enabled products specifically for the existing lending and savings portfolio.
Key Responsibilities:
Gain a deep understanding of customer experience, identify and fill product gaps and generate new ideas that grow market share, improve customer experience and drive product product pipeline build.
Work with cross functional business teams to ensure end to end digitization of their portfolio even as we seek to deliver innovations.
Work with different stakeholders including Technology, Marketing, Risk, Customer Experience and Operations team in ensuring product delivery standards and governance are adhered to.
Translate through documentation, product strategy into detailed requirements, work with stakeholders on scorecards, systems integrations and focus customer segmentation to deliver quick time-to-market using optimal resources.
Support development of promotional plans to ensure that they are consistent with product line strategy and that the message is effectively conveyed.
Work with external third parties to deliver partnership products and ensure seamless product launch where product development is with 3rd party partners, fintechs and vendors.
Run beta and pilot programs with early-stage products and samples to evaluate product fit and viability (minimum viable products – MVPs) to determine fast test to grow or cull the portfolio additions.
The Person:
For the above position, the successful applicant should have the following:
University degree preferably in Computer Science, Information Technology or related field from a recognized institution.
Master's degree and professional qualifications will be added advantage.
At least 3 years' experience in product development or a similar role.
2 years' experience in business analysis.
Experience in mobile money or payments or lending platform support.
Excellent project management and relationship management skills.
Popular Jobs