Procurement & Warehouse Manager
Location

Nairobi, Kenya

Date Posted

September 17, 2022

Category

Procurement



Job Type

Full-time



Currency
KES
Description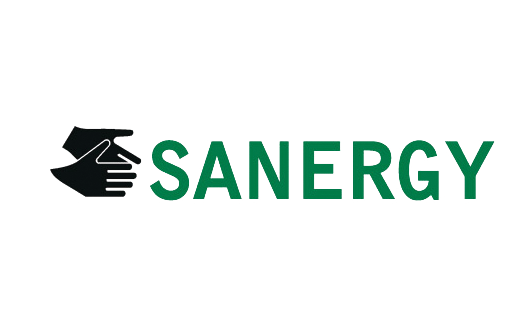 Sanergy is an award-winning social venture that builds healthy, prosperous communities by making hygienic sanitation accessible and affordable in Africa's urban informal settlements. Our systems-based approach to solving the sanitation crisis involves five key steps: we build a dense network of franchised micro-entrepreneurs, who operate low-cost, high-quality waterless sanitation facilities – called Fresh Life Toilets. We provide critical support services – such as access to finance, business analytics, training, and marketing. We collect the waste regularly and safely remove it from the community. We convert the waste into valuable end products, such as organic fertilizer, insect-based animal feed, and renewable energy. Finally, we sell the end products to Kenyan farms under the brand name Farm Star.
About the role
Sanergy is looking for a strategic and innovative Procurement & Warehouse Manager to lead and own the creation, development and management of both Warehouse and Procurement systems at Sanergy
Duties & Responsibilities
Lead and own creation, development and management of both Warehouse and Procurement systems at Sanergy
Responsible for delivery of goods and services including imports/exports within the right quality, quantity (as per inventory needs) and cost (as per the set operational budgets)
Responsible for inventory management across all Sanergy warehouses. This includes both remote and on-site warehouses.
Lead problem solving through formal methodology (Root Cause Problem Solving) across both Warehouse and Procurement functions. Propose and implement both corrective and preventive actions
Responsible for improvement of systems/processes/operations within procurement and warehouse functions
Responsible for ensuring compliance with purchase and warehousing guidelines as defined within procurement policies and product quality specifications
Collaborate with other teams in a supportive role to execute and land projects
Overall program manager for both Warehouse and Procurement related initiatives. This include (but not limited to) team structure design,  standardization, cost reduction or other proc/WH related initiatives
Collaboration with the Accounting team to execute the Accounts Payable plan (daily)
Responsible for developing regular (and ad-hoc) quantitative (using formal methods) and qualitative analyses on Proc/WH related initiatives, projects or issues – with the aim of driving to conclusions/recommendations that maximize profitability
Responsible for setting up systems and staffing that ensure day to day running of Procurement and Warehouse functions.
 Qualifications & Experience
Relevant business/commercial or manufacturing/engineering degree is preferred
Membership of Chartered Institute of Procurement & Supply (CIPS) is an added advantage
Proven track record in a high paced environment and managing at least 5 reports.
Proven purchasing experience of equipment, preferably within a manufacturing environment
Proven experience managing multiple functions within an organization
Proven experience in using analyses to solve problems.
Self & Relationship Management
Confident, rounded thinking and is self-aware and proactively contributes to the team
Engages interest and participation of others and has a collaborative approach to working with others
Resilient, self-motivated and able to work well under pressure
Popular Jobs