Nairobi Bottlers – Sustainability Manager
Location

Nairobi, Kenya

Date Posted

August 15, 2022

Category

Management



Job Type

Full-time



Currency
KES
Description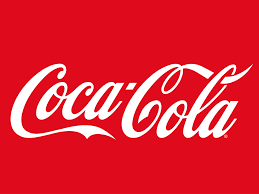 Key Duties & Responsibilities
1. Strategy Development
• Facilitate the development of sustainability strategy across all business functions and agree medium to long term deliverables with members of the Leadership Team.
• Develop sustainable development plans to support local priorities, with performance criteria.
• Review trends, public debates and regulatory development across all the sustainability priorities, assess impact and determine key changes and issues affecting the business in the short, medium and long term.
• Highlight sustainability risks and investigate innovative solutions to mitigate the risk to the business.
2. Manage Sustainability Projects and Initiatives
• Develop sustainability projects, initiates according to identified and agreed priorities and oversee implementation of sustainability projects, initiatives such as waste minimization and recycling project initiative, water stewardship, economic empowerment ,women and youth, climate change.
• Run awareness and communication initiatives to drive employees' involvement and engagement.
3. Monitoring and Reporting
• Support business commercial objectives and opportunities.
• Development of sustainability index for country.
• Submit country sustainability report as per the required reporting procedures.
• Monitor the country's performance against group's targets and manage any gaps with responsible leaders.
• Ensure companywide implementation and adherence to provisions of the Code of Good Practice .
• Compile the country's Bi-annual reporting of sustainability measures.
4. Stakeholder and PR Management
• Identify external platforms to showcase country specific sustainability initiatives conferences, magazines and interest group initiatives, enhancing corporate reputation and stakeholder relations management.
• Engage leadership and key relationship holders to ensure that relationships are developed and maintained.
• Collaborate with communication team and or PR Agency to develop the PR and communications calendar to address all PR opportunities with both internal and external stakeholders.
• Collaborate with Internal Communication team to ensure awareness is created on all issues with Internal stakeholders.
Skills, Experience & Education
• A Social Science degree, BCOM, Business Management or comparable
Tertiary qualification.
• At least 3 – 5 years' experience in Sustainable Development Management an added advantage.
• Knowledge of country specific legislations a plus.
• Exposure to Sustainability monitoring and reporting processes.
General Competencies:
• Business minded and goal oriented
• Project management
• Strong EQ
• Operational effectiveness
• Good relationship management and networking skills
• Good understanding of the context of the legislation and government priorities
• Strong Analytical skills
• Excellent numerical ability
• Attention to detail.
Closing Date 2022/02/06
Popular Jobs