Description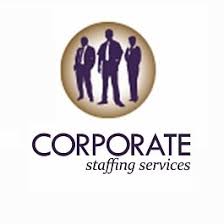 Royal Media Services Limited is seeking to recruit a highly qualified person for the Marketing Executive- Brand Coordination position. The job- holder will be responsible for the overall role of brand building and development for the products and platforms within the organization. Reporting to the Marketing Director, he/she will execute the entire Royal Media Services brand plans and will also be responsible for the creation of demand for the Royal Media corporate as a whole, while maintaining the independence of the various product brands on Radio and Television and Digital.
The role will include the following:-
Execute plans that shall grow and maintain the Brand Equity for the various platforms within the group.
Design overall long-term and short-term Brand Strategy and Brand Plans for approval and execution.
Be the critical link between the brand trade activities and internal organization planning processes and communication.
Cross-functional internal coordination on matters of brand management
Key custodian of all brand communication.
Manages and executes internal cross-promotional activities across Radio, Television, and Digital.
Establishes and executes strategic partnerships with other organizations in the Public and Private sector for the purpose of building on the RMS Brands' Equity.
Economic management of agreed brand budgets for the year.
In coordination with the Station Heads, Develop and Implement Trade Marketing Activities for Radio as well as television
Implements systems and processes to monitor brand performance
Skills and Personal Attributes
Very good planner
Ability to make quick decisions
Commercially minded and an Intelligent risk taker
High levels of integrity
Influential without authority
Broad business thinker
Strong interpersonal skills
Must have excellent communication & writing skills
Must have strong analytical skills
Understand Media Laws & Media Ethics
Must be self-driven, assertive, punctual & organized
Must be a team player, dynamic & able to work under demanding circumstances
Demonstrated professional approach and appearance including enthusiasm, drive, commitment, honesty, trust, and loyalty
Keep abreast of evolving trends through continuing professional education in the area of digital platforms
Academic and Professional Experience
University Graduate in Communication, Media, Public Relations or a related field from a recognized University
Demonstrated knowledge and capacity in matters brand.
wo years' experience working in the areas of journalism, marketing, sales, or public relations, in a media house
Applying Instructions
If you find this a good challenge and you qualify, please send your application and CV to recruitment@royalmedia.co.ke. Quote the code HRD/DG/MEB/5/ 2022
The closing date will be Friday June 3 2022 at 5pm. Please note only shortlisted candidates will be contacted
Popular Jobs