Manager, Finance & Accounts
Description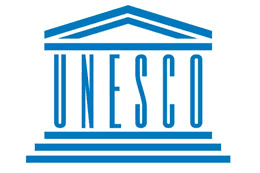 This cadre of officers are responsible for the prudent management of the Commission's financial resources and providing accurate and timely financial information for decision support by both management and the Board.
Functions of the Finance and Accounts Division
The Finance and Accounts Division exists to develop financial system and implement sound financial policies, systems, procedures and internal controls in compliance with Statutory Regulations and International Accounting Standards and communication of the financial policies, strategies, and plans and ensure their evaluation thereof. .
Duties and Responsibilities
The Officer is responsible to the Secretary General/CEO through the Director, Corporate Support Services, for the coordination and implementation of all Finance and Accounts services in a result oriented and timely manner to achieve the Commission's goals, objectives and agreed performance targets. Duties and responsibilities will entail:
• Directing financial planning and the financial strategy of the institution to ensure the sustainability and profitability of the business in the long term;
• Participating in stakeholder's management through regular and proactive engagement with relevant business partners to ensure sustainable partnership;
• Developing and installing effective financial management systems and procedures aimed at improving financial reporting and accounting through effective accounting for member contributions and payment of claims to health service providers;
• Developing and ensuring uniform implementation of accounting policies across the head office;
• Assessing, managing, and minimizing financial risks by ensuring sufficient internal controls are in place;
• Planning and coordinating the timely preparation of monthly and quarterly reports and estimates as well as outlining key activities to be undertaken to achieve desired targets;
• Analysing and reporting quarterly and annual reports on financial performance to the board of management;
• Coordinating banking services, reconciliation and custody of funds, securities and financial instruments as well as preparing reports which summarize and forecast financial position in areas of revenue collection, expenditure and investments;
• Establishing stringent expenditure control procedures to ensure proper authorization for payment is strictly followed, any expenditure incurred are supported by payment vouchers and other valid accounting documents as well as ensuring that budgetary allocations are not exceeded without justifiable cause;
• Ensuring timely disbursement and payments for goods and services as per contract terms;
• Reviewing financial information detailing assets, liabilities and capital and prepare financial statements and other reports to summarize current and projected financial position in order to ensure availability of funds to implement planned activities;
• Liaising with the Ministry of Finance/Treasury, the Auditor General's department and other relevant government bodies on the interpretation and application of relevant financial and accounting regulations in order to ensure that processes conform to government policies and procedures;
• Overseeing audit and tax functions;
• Reviewing departmental budgets;
• Designing and implementing appropriate training programs for the directorate; and
• Any other duties as may be assigned.
WARNING: Do not to pay any money to get a job. Please report fraudulent jobs to info@newjobskenya.com
Popular Jobs