Logistics & Regulatory Officer
Location

Nairobi, Kenya

Date Posted

August 4, 2022

Category

Logistics



Job Type

Full-time



Currency
KES
Description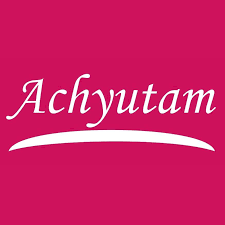 Moko is looking for an individual who will manage logistics and clearance of our inbound import goods. The Logistics & Regulatory Officer will work closely with the various regulatory bodies and suppliers to ensure timely and cost-effective sourcing while still maintaining high standards of integrity and accountability. The ideal candidate will support organization-wide efforts in strategic sourcing and relationship building.
THE ROLE IN BRIEF
Logistics & Customs Clearance
Manage logistics of all inbound import goods through:

Sourcing, contracting, and managing of freight forwarders across all countries of purchase
Sourcing, contracting, and managing of local shipping lines

Sourcing and contracting of transporters for imported goods movement
Manage logistics of all inbound local goods through:

Sourcing and contracting of local delivery agents
Managing of company riders including work planning and supporting procurement deliveries

Coordinate the clearance process from pre-port arrival to shipment release, delivery and return of empty containers
Regulatory and Compliance
Manage finished goods KEBS licences
Manage PVOC exemption certificates
Manage NEMA exemption certificates
Manage all other finished goods regulatory requirements as and when needed
Coordinate COC inspection process at purchase origin and PVOC process locally, ensuring all pre-requisite requirements are met
Build strong relationships with key regulatory point persons
Keep up-to-date on all local clearance news affecting the regulatory and compliance environment
Documentation
Develop and maintain a regulatory and compliance folder in both hard and soft copies
Develop, manage, and negotiate supplier contracts
Maintain up-to-date reporting dashboards across your area of responsibility
Reconcile all supplier payments
Relationship Management
Manage supplier relationships through:

Performance management by setting and reviewing of appropriate key performance indicators
Ensuring sustainability by making innovations with suppliers to maximize value of purchases
Seeking feedback and improvement by collaborating with suppliers to solve order problems, identify and manage risk

Internal coordination and internal customer management of the departments served
Build and manage strong relationships with internal stakeholders
Projects & Planning
Lead and support on cross-functional and departmental projects
Create and periodically adjust annual spend plans for logistics, regulatory and compliance
Collaborate with the procurement team to identify logistics needs
Keep up-to-date ,and apply within your scope of work, the news within the regulatory, compliance and logistics environment
CAREER GROWTH + COMPENSATION
 Moko invests in building the capacity and skills within our team. Your manager will invest significant time in your career development. We provide constant, actionable feedback delivered through mentorship from the management team.  Because of our rapid growth, we constantly have new roles opening up and opportunities in many functions. This results in fast career growth for those who are ready to take up the challenge.
 ARE YOU OUR DREAM CANDIDATE?
You have at least 2 years progressive experience working with suppliers in a fast-growing company
You have experience in regulatory and imports clearance. Experience in the Kenya is required and experience in the broader East Africa region is an added advantage.
You are self-motivated individual who enjoys working with people
You are a problem solver who is motivated by the achievement of outcomes
You are eager to learn and take on development opportunities within a growing company
You have strong attention to detail and the ability to deliver on assigned tasks with independence and little supervision
Popular Jobs