Human Resources Officer, Nairobi
Description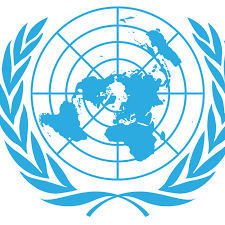 United Nations and regional organizations; provides administrative and other support services to the United Nations Environment Programme (UNEP) and the United Nations Human Settlements Programme (UN-Habitat); provides joint and common services to other organizations of the United Nations system in Kenya, as applicable; and manages and implements the programmes of administration, conference services and public information and provides security and safety services for United Nations staff and facilities in the United Nations Office at Nairobi.
Org. Setting and Reporting
This post is located in the Human Resources Management Service (HRMS), Talent Management Centre, within the Division of Administrative Services of the United Nations Office at Nairobi.
Under the supervision of the Chief, Talent Acquisition Unit, the incumbent will be responsible for carrying out the following duties:
Responsibilities
Identifying upcoming job openings in coordination with client offices;
Reviewing draft job openings, conducting human resources assessments of applications, and monitoring recruitment actions in coordination with client divisions;
Reviewing recommendations on the selection of candidates by client offices with a view to ensuring conformity with UN staff selection system policies;
Serving as ex-officio /secretary to central review bodies; preparing and presenting cases to these bodies;
 Advising Human Resources Assistants on recruitment related activities, including the preparation of job offers for successful candidates;
Providing advice and support to managers and staff on human resources related matters;
Keeping abreast of developments in various areas of human resources;
Providing advice on interpretation and application of policies, regulations and rules, including exceptions to such policies;
Supervising the work of the Human Resources Assistants in carrying out human resources administrative transactions, including preparation of personnel actions, maintenance of staffing tables, and processing of contracts;
Overseeing the maintenance of filing systems;
Preparing classification analysis of jobs in the Professional and General Service and related categories and provide guidance to programme managers on the application of classification policies and procedures;
Perform other related tasks as requested by the Chief, Talent Acquisition Unit.
Competencies
PROFESSIONALISM: Knowledge of human resources policies, practices and procedures and ability to apply them in an organizational setting. Ability to identify issues, formulate opinions, make conclusions and recommendations. Shows pride in work and in achievements; demonstrates professional competence and mastery of subject matter; is conscientious and efficient in meeting commitments, observing deadlines and achieving results; is motivated by professional rather than personal concerns; shows persistence when faced with difficult problems or challenges; remains calm in stressful situations. Takes responsibility for incorporating gender perspectives and ensuring the equal participation of women and men in all areas of work.
CLIENT ORIENTATION: Considers all those to whom services are provided to be "clients" and seeks to see things from clients' point of view; establishes and maintains productive partnerships with clients by gaining their trust and respect; identifies clients' needs and matches them to appropriate solutions; monitors ongoing developments inside and outside the clients' environment to keep informed and anticipate problems; keeps clients informed of progress or setbacks in projects; meets timeline for delivery of products or services to client.
PLANNING & ORGANIZING: Develops clear goals that are consistent with agreed strategies; identifies priority activities and assignments; adjusts priorities as required; allocates appropriate amount of time and resources for completing work; foresees risks and allows for contingencies when planning; monitors and adjusts plans and actions as necessary; uses time efficiently.
Education
Advanced university degree (Master's degree or equivalent) in public or business administration, human resources management or related area is required. A first-level university degree in combination with two additional years of qualifying experience may be accepted in lieu of the advanced university degree.
Work Experience
A minimum of five (5) years of progressively responsible experience in human resources management, administration or related area is required.
Experience in the area of recruitment and staffing is required.
Relevant work experience of at least three (3) years at a professional level with an international organization is desired.
Experience in the classification of functions to determine the right level is desirable.
Experience with PeopleSoft platforms, such as inspira or equivalent is desirable.
Experience in Human Resources Management in the United Nations or similar international organization is desirable.
Languages
English and French are the working languages of the United Nations Secretariat. For the post advertised, fluency in oral and written English is required. Knowledge of French is desired.
NOTE: "fluency equals a rating of "fluent" in all four areas (read, write, speak, understand) and " Knowledge of" equals a rating of " confident" in two of the four areas.
Assessment
Evaluation of qualified candidates for this position may include a substantive assessment which will be followed by a competency-based interview.
Special Notice
Appointment against this position is for a period of one year and may be subject to extension. Staff Members are subject to the authority of the Secretary-General and to assignment by him or her. In this context, all staffs are expected to move periodically to new functions in their careers in accordance with established rules and procedures.
This is a project post and is open for recruitment for an initial period of one year and may be subject to extension. Staff members are subject to the authority of the Secretary-General and to assignment by him or her. In this context, all staff are expected to move periodically to new functions in their careers in accordance with established rules and procedures.
The United Nations is Secretariat is committed to achieving 50/50 gender balance in its staff. Female candidates are strongly encouraged to apply for this position.
Internal Applicants – when completing the PHP, ensure ALL fields, ALL professional experience and contact information are completed and up to date. This information is the basis for the hiring manager to assess your eligibility and suitability for the position and to contact you.
Individual contractors and consultants who have worked within the UN Secretariat in the last six months, irrespective of the administering entity, are ineligible to apply for professional and higher temporary or fixed-term positions and their applications will not be considered
All applicants are strongly encouraged to apply on-line as soon as possible after the job opening has been posted and well before the deadline stated in the job opening. On-line applications will be acknowledged where an email address has been provided. If you do not receive an e-mail acknowledgement within 24 hours of submission, your application may not have been received. In such cases, please resubmit the application, if necessary. If the problem persists, please seek technical assistance through the Inspira "Need Help?"link.
For this position, applicants from the following Member States, which are unrepresented or underrepresented in the UN Secretariat as of 30 November 2020, are strongly encouraged to apply: Afghanistan, Andorra, Angola, Antigua and Barbuda, Bahrain, Belize, Brazil, Brunei Darussalam, Cabo Verde, Cambodia, China, Comoros, Cuba, Democratic People's Republic of Korea, Djibouti, Dominica, Equatorial Guinea, Gabon, Grenada, Guinea-Bissau, Japan, Kiribati, Kuwait, Lao People's Democratic Republic, Lesotho, Liberia, Libya, Liechtenstein, Luxembourg, Marshall Islands, Federated States of Micronesia, Monaco, Mozambique, Namibia, Nauru, Norway, Oman, Palau, Papua New Guinea, Qatar, Republic of Korea, Russian Federation, Saint Lucia, Saint Vincent and the Grenadines, San Marino, Sao Tome and Principe, Saudi Arabia, Solomon Islands, South Sudan, Suriname, Timor-Leste, Turkmenistan, Tuvalu, United Arab Emirates, United States of America, Vanuatu, Bolivarian Republic of Venezuela.
United Nations Considerations
According to article 101, paragraph 3, of the Charter of the United Nations, the paramount consideration in the employment of the staff is the necessity of securing the highest standards of efficiency, competence, and integrity. Candidates will not be considered for employment with the United Nations if they have committed violations of international human rights law, violations of international humanitarian law, sexual exploitation, sexual abuse, or sexual harassment, or if there are reasonable grounds to believe that they have been involved in the commission of any of these acts. The term "sexual exploitation" means any actual or attempted abuse of a position of vulnerability, differential power, or trust, for sexual purposes, including, but not limited to, profiting monetarily, socially or politically from the sexual exploitation of another. The term "sexual abuse" means the actual or threatened physical intrusion of a sexual nature, whether by force or under unequal or coercive conditions. The term "sexual harassment" means any unwelcome conduct of a sexual nature that might reasonably be expected or be perceived to cause offence or humiliation, when such conduct interferes with work, is made a condition of employment or creates an intimidating, hostile or offensive work environment, and when the gravity of the conduct warrants the termination of the perpetrator's working relationship. Candidates who have committed crimes other than minor traffic offences may not be considered for employment.
Due regard will be paid to the importance of recruiting the staff on as wide a geographical basis as possible. The United Nations places no restrictions on the eligibility of men and women to participate in any capacity and under conditions of equality in its principal and subsidiary organs. The United Nations Secretariat is a non-smoking environment.
WARNING: Do not to pay any money to get a job. Please report fraudulent jobs to info@newjobskenya.com
Popular Jobs