Head of Human Resource Management
Description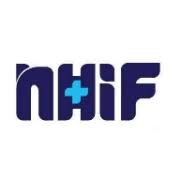 REF NO. NHIF/HHR/007/20
We   are   seeking a  personable, experienced transformative human resources business partner to   join    the   organization. In  this    position, you    will   primarily act   as   an   internal consultant for   NHIF management on   human resources matters. You should be a proactive communicator and change agent, someone who can successfully balance employee needs with business objectives to create integrated solutions. This position reports to the Director, Corporate Services.
JOB PROFILE
Assess and anticipate human resources-related needs
Coordinate talent sourcing, selection and    placement  to   ensure  NHIF has    a  pool    of   qualified human resource with the required competencies
Oversee the implementation of a comprehensive and effective human resource management information system.
Coordinate the implementation of the performance management system.
Coordinate resolution of   employee grievances and    disciplinary cases, recommending appropriate action to   resolve problems  as  well  as  assisting  employees  to  find  satisfactory  solutions  to  personal  problems  through  counseling  services
Conduct training needs analysis and    baseline attitude surveys to   design and    implement relevant training programs.
Monitor training programs to ensure that training objectives are met
Develop and    nurture partnerships through human resources to   bridge the    divide between management and employees
Analyze HR data trends and metrics to inform business decisions
Design innovative programs to   build morale, improve workplace relationships, and    boost productivity and    retention
Ensure regulatory compliance with    labor legal    requirements pertinent to  the   day-to-day management of  employees; collaborate with the legal department when necessary
Interpret human resources policy to CEO, Management and Staff.
Key Competences
Business Acumen to   understand and    deal    with    a  business situation in   a  manner that    is  likely to   lead    to   a  good outcome.
Organizational Development mindset
Problem Solving Skills to find solutions to difficult or complex issues.
Strategic Partner to contribute to the development of and the accomplishment of organization wide objectives.
Trusted Advisor on various people related aspects
Flexibility and adaptable to business requirements.
The ideal candidate should possess the following:
A    holder of   a  Bachelor's degree in   Human Resource Management or   any    other discipline from a  recognized institution.
A    Master's degree in  Human Resource Management, Organizational Development or   Business Administration from recognized institution is a strong advantage.
A    Higher Diploma or   a  professional certification in  Human Resource Management such    as   CHRP (K),    SPHRi, PHRi or CIPD.
Have relevant experience of nine (9) years, three (3) of which should be at managerial level.
A member in good standing of The Institute of Human Resource Managemen
Applying Instructions
We appreciate your application and advise that only shortlisted candidates shall be contacted and invited for interview. Each application should be accompanied by a detailed Curriculum Vitae. copies of relevant academic and professional certificates. testimonials, national ID and other relevant supporting documents and submitted through snrrecruitment@nhif.or.ke to The Chief Executive Officer by 16th September, 2020.
All applications should be clearly marked -Position Title and Reference Number on the subject line.
Note:
Applicants are required to obtain clearance from the following bodies:
Kenya Revenue Authority:
Higher Education Loans Board
Ethics and Anti-Corruption Commission:
Any of the Registered Credit Reference Bureaus: and
Directorate of Criminal Investigations (Police Clearance certificate).
Popular Jobs