Location

Nairobi, Kenya

Date Posted

September 18, 2022

Category

Accounting



Job Type

Full-time



Currency
KES
Description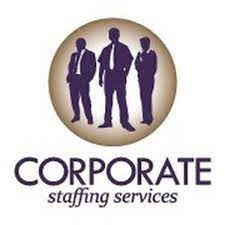 Reports to; Operations Director
General purpose
The Head of Accounts will be responsible at Ensuring effective systems of internal accounting controls are maintained and developed to ensure reported financial information is accurate, adequately supported and in compliance with local laws and company policies.
Duties and responsibilities
Co-ordinate billing and debt collection;

Verify, allocate, post, and reconcile transactions
Provide input into department's goal setting process
Prepare financial statements and produce budget according to schedule
Prepare asset, liability, and capital account entries by compiling and analyzing account information.
Manage monthly payroll for up to 120+ employees
Reconciling and preparing quarterly VAT returns;
Recommend financial actions by analyzing accounting options.
Summarize current financial status by collecting information; preparing balance sheet, profit and loss statement, and other reports.
Substantiate financial transactions by auditing documents.
Maintain accounting controls by preparing and recommending policies and procedures
Guide accounting clerical staff by coordinating activities and answering questions
Reconcile financial discrepancies by collecting and analyzing account information
Secure financial information by completing database backups.
Leading and managing a team to deliver management accounts and financial statements.
Ability to work under pressure to tight deadlines and ensure standards are met.
Qualifications
Bachelor's Degree in Commerce, Business Administration, Business Management (Finance or Accounting option) or other relevant and equivalent qualifications from a recognized institution;

Certified Public Accountant Part III (CPA K) or Associate of Certified Chartered Accountant (ACCA);
A minimum period of Five (5) years relevant work experience in Accounting;
Registration with Pharmacy and poisons Board- Added advantage
Applying Instructions
Interested and qualified applicants to send their CVs and Application letters to
Popular Jobs