Finance Officer – West Pokot
Location

Nairobi, Kenya

Date Posted

July 7, 2021

Category

Finance



Job Type

Full-time



Currency
KES
Description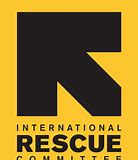 The International Rescue Committee is a global humanitarian aid, relief and development nongovernmental organization.
Job Details
Finance Officer will be responsible for ensuring IRC systems and procedures of internal controls are followed when supplying financial transactions and ensuring there is enough cash to implement the program activities.
Responsibilities:
Field Finance Reporting
Ensure all cash books are closed and cash count conducted every month end.
Ensure all bank books are closed and the period bank statement acquired at the end of the month.
Prepare cashbook spreadsheets to upload stage ready for review by Senior Finance Officer before submission to Nairobi Finance.
Rubber stamp 'paid' on all such documents once checks and cash vouchers are signed before filing.
Maintain an organized, well documented (all files must be labeled accurately and transparently) and sequential filing system for all disbursement vouchers. Ensure that files with original documentations are sent to Nairobi monthly and scanned copies stored safely in the box folder.
Bank and Cash Management
Maintain petty cash at the set limit always ensuring no cash shortage.
Ensure that all cash received is duly receipted, coded, and promptly banked.
Perform supervised petty cash counts every Friday.
Ensure that payments are fully supported and are authorized at set limits as per IRC Kenya delineation chart before disbursement.
Make payments to vendors, MOH and staff through Citi direct platform ensuring the payee and the Mpesa details are as attached in the payment document.
Update the online BVA platform after reviewing a document and tick paid when payment is done.
Assist in preparation of bank reconciliation statement monthly.
Monitor and track cash advanced to program and support staff monthly ensuring that liquidation reports are prepared, and correction journals raised ready for review by Senior Finance Officer.
Work with the Sector heads, help them develop accurate cash Forecasts and prepare monthly Cash Transfer Request (CTR).
Monitor cash usage and requirements and advise of possible unusual activities or requirements.
Be the contact person for all bank correspondences and liaise with the bank officials to resolve problems or facilitate improved services.
Ensure that all banks are immediately updated on changes on bank signatories.
Budgets and BvA
Review funding allocation to enable proper guidance to programs and proper coding.
Closely Monitor all grants to ensure there are not over/underspends by checking expenditures on the Budget Vs Actual (BvA) Reports.
Review of actual vs. Budget results to ensure maximum utilization of budgeted amounts and to provide recommendations for realignment as required.
Attend Grant Opening, BvA review and Grant Ending Meetings.
Ensure all accruals at grant closure are accurate, valid, and promptly liquidated.
Work on Salary map and submit for review.
Internal Controls
Review controls and monitor compliance with established procedures.
Prepare written reports which identify key issues and provide recommendations for improving control processes or procedures.
Training and Support
Train staff on IRC Accounting procedures and requirements, assist the program team in Finance related issues and activities.
Review Financial data submitted, identify problems being encountered and recommend corrective action.
Be willing and ready to participate in field staff exchange programs.
Be receptive to the training IRC will give to develop your technical and professional competence.
Be adaptable and flexible with a view to taking on board new tasks and new assignments in due course.
To always act in accordance with IRC Policies, Kenyan Law and Standard accounting practice.
Any other duties as may be assigned by supervisor.
Qualifications
Degree in Finance or Accounting
CPA III qualification
At least three years of finance and accounting experience in a similar position.
Knowledge of fund accounting, procurement, and financial management of US and GFFO Cooperative Agreements.
Knowledge of Microsoft Office software.
Excellent interpersonal, organizational, and time management skills
Supportive personnel management style and ability to work in and as a team.
Strong leadership skills
Excellent spoken and written English.
Fluency in Pokot will be an added advantage.
WARNING: Do not to pay any money to get a job. Please report fraudulent jobs to info@newjobskenya.com
Popular Jobs