ERP Systems Administrator
Description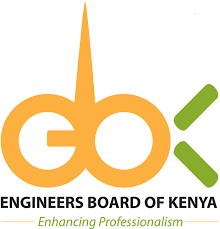 REF: EBK/HR & ADM/RT/030/VOL. I/(313)
Terms of Engagement: Temporary for one (1) Year
Directorate/Department: ICT
Remuneration: Gross Consolidated Remuneration of Ksh.65,000 per month
Duties & Responsibilities:
The ERP System Administrator will manage the organizations ERP system and will be responsible for the administration, maintenance, and customization of the system.
The administrator will be responsible for ensuring ICT equipment meets the organizations security requirements, support data backup and recovery, and provide technical assistance to all users as needed.
Specific Duties and Responsibilities:
• Installation, configuration of Microsoft Dynamics and SQL
• Support implementation and roll-out of Microsoft Dynamics in the organization
• Regular testing of system infrastructure including Microsoft Dynamics and SQL Server
• Work with the broader IT team, organization departments and external partners and suppliers on problem management across
• Controlling access permissions and privileges of the organization systems as per set policies, procedures, and User needs
• Perform backup and restoration of /SQL Databases for redundancy in case of failure.
• To manage/support remotely all incidents relating to Microsoft Dynamics
• Perform configuration, Implementation, enhancements, and support for Enterprise Resource Planning [ERP] systems.
• Evaluate, manage, and ensure adherence to best practices toward Installation, implementation, and maintenance of ERP systems.
• Provide technical expertise in the development of specifications and evaluations for software upgrades and API integration with third party systems.
• Monitor and fix issues related to ERP system and take corrective action to prevent or minimize system down time.
• Maintain system documentation and Inventory of records.
• Address security issues and comply with operating standards.
• Undertake such other duties as may be required and which are consistent with the level of responsibility of this job.
Minimum Requirements:
• Bachelor's degree in Information Systems, Computer Science, Business Administration with a bias in Information Technology or related field.
• Certification for CCNA/MSCE.
• 5 years experience with ERP Systems preferably MS Dynamics or any other enhanced and superior version
• Experience in cloud computing.
Competencies & Skills:
• Analytical
• Communication
• Problem-solving skills.
• Self-starter & ability to work with minimal direct supervision.
• Membership to a relevant professional body.
Work Hours: 8
Experience in Months: 60
Level of Education: Bachelor Degree
Applying Instructions
Candidates who meet the above requirements are invited to log onto the Boards recruitment portal via https://ebk.go.ke/recruitment and MUST complete the registration and submit the same as well as attach the following documents;
• Cover Letter
• Detailed CVs (giving current contact details of three (3) referees),
• Copies of all academic and professional certificates, copies of testimonials, details of current position, current remuneration
• Copy of National Identification Card or Passport.
No Hard Copy Application will be accepted.
All applications must be received not later than 8thDecember, 2021 at1700Hours
THEREGISTRAR/CEO
ENGINEERSBOARD OF KENYA,
P.O. Box 30324-00100 NAIROBI.
The Board is an equal-opportunity employer in keeping with its obligations underthe Constitution of Kenya 2010 particularly Articles 10, 27(4) and 232. TheBoard therefore encourages qualified persons irrespective of gender, age, race,culture, religion, marital status or disability to apply.
Popular Jobs