Location

Nairobi, Kenya

Date Posted

April 14, 2021

Category

Driver



Job Type

Full-time



Currency
KES
Description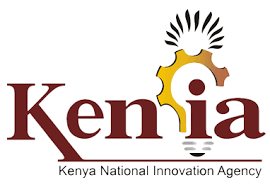 The Kenya National Innovation Agency (KeNIA) is a State Corporation established under the Science, Technology and Innovation (STI) Act, No. 28 of 2013 under the Ministry of Education. The core mandate of the Agency is to develop and manage the National Innovation System. The Agency is therefore responsible for co-ordination, promotion and regulation of the National Innovation Ecosystem.
Requirements for appointment;
For appointment to this grade, an officer must have;-
KCSE (mean grade D plain or its equivalent qualifications
A valid driving license free from any current endorsement(s)
Suitability test for Drivers Grade III conducted by the Ministry of Roads and Public Works.
Attended a First Aid Certificate Course lasting not less than one (1) week at St. John Ambulance or Kenya Institute of Highway and Building Technology (KIHBT) or any other recognized institution.
Passed practical test for drivers conducted by the respective organization.
At least two (2) years driving experience.
A valid certificate of good conduct from the Kenya Police.
Duties and Responsibilities
Driving a motor vehicle as authorized; carrying out routine checks on the vehicle's cooling oil, electrical and brake systems, tyre pressure etc., detecting and reporting malfunctioning of vehicle systems, maintenance of work tickets for vehicles assigned; ensuring security and safety for the vehicle on and off the roar; safety of passengers and/or goods therein; and maintaining cleanliness of the vehicle.
The appointment is on a 3 years contract. Must be a Kenyan citizen.
Applying Instructions
Please Send your application letter and testimonials to
ceo@innovationagency.go.ke
Closing Date : 26th April, 2021
Popular Jobs