Director of Marketing and Admissions
Description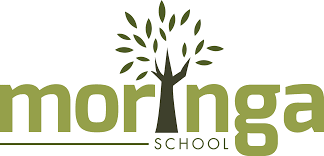 To ensure Moringa School meets its student enrolment targets across all geographic markets, all products, and through all channels, and build Moringa School as the pre-eminent brand for tech professionals in Africa to develop successful lifelong careers.
The Role
As Director of Marketing & Admissions you will have primary responsibility for (i) ensuring Moringa School meets its student enrolment targets across all geographic markets, all products and through all channels, and (ii) builds Moringa School as the pre-eminent brand for tech professionals in Africa to develop successful lifelong careers.
You will manage a dedicated Marketing team which is currently 6 people and an Admissions team which stands at 5 people, we expect your time to be split 70% with marketing and 30% with admissions. You will report to the Chief Executive Officer and be part of the Executive Committee with overall responsibility for the performance of the company.
Whereas the marketing team's primary objective is in generating well targeted leads through multiple channels, the admissions team manages those applicants through the sales funnel with the end objective being a completed and accepted enrolment in one of our courses.
The marketing team also supports our sales activities that target corporate training, our work with donors, and with employers who recruit our graduates and are key partners in our mission.
Responsibilities
Marketing
To lead on all activity in respect of marketing at Moringa School, including, although not limited to the following;
Develop and implement a marketing strategy to achieve overall company objectives with regards B2C and B2B, lead gen and brand
Support the launch of new courses into the market and entry into new geographic markets
Ensure the market strategy is reflected accurately in our creative, campaigns and resource allocations
Inspire and develop the marketing team members to plan, deliver and execute the marketing strategy to the agreed budget with focus on lead generation optimization and building a distinctive brand in line with the brand bible
Increasing the quality and volume of leads generated from both digital and offline marketing channels by managing targeting and conversion rates
Developing strategies to recruit the right partners to drive a high-quality stream of leads
Ensure awareness of the school is high through effective use of social media and the website
Constantly review the market and identify new trends and competitors that might impact performance
Act as brand guardian and ensure that all materials produced are consistent with the brand.
Manage Marketing and Student Recruitment budget and ROI of marketing activities carried out
Provide input to the Product team to help inform the product road map
Mornintor internal and external stakeholder sentiment and have a risk mitigation/response strategy in place
Collaborate with our Outcomes department to have a solid alumni engagement strategy in place
Collaborate with the People team to have a solid employer branding strategy in place to support recruitment needs.
Admissions
To lead on all activity in respect of student recruitment to Moringa School, including, although not limited to the following;
Fully evaluate the admission lead funnel and work with the both the marketing and admission teams to improve conversion at each stage addressing areas for improvement
Ensure that the school adheres to standardised enquiry handling protocols
Motivate and drive the admissions team, to ensure a high standard of service to our customers and efficient and diligent management of admissions processes
Take a data-led approach, using all available performance data to evaluate and make recommendations for improvement in processes
Work with the Snr Manager of admissions to improve efficiency and effectiveness of performance in Admissions
Team Leadership
Staff the department with the right capacity and mix of skills to support the objectives of the business
Supervise and mentor the team, including communicating clear expectations, setting performance objectives, establishing a supportive environment while emphasizing accountability
Promote cross-departmental teamwork. Ensuring knowledge sharing and learning and an active participation of senior managers in the holistic management of the Campus.
Reflect the vision and live the values of Moringa School at all times and especially when interacting with team members.
Who You Are
You will be well suited to working in an early stage business environment that requires an innovative and growth hacking mindset based on rapid testing, iterating, and then scaling successful initiatives. You will be ambitious for our business and be comfortable taking risks to help us disrupt and develop the market. To succeed you will be excellent at building internal and external relationships, communicating in a compelling manner our mission and engaging stakeholders to support our journey. You will have an active interest in technology in Africa and preferably an understanding of the education/training market.
Skills
Primary requirements:
Marketing strategy & planning;
Technical and commercial understanding of digital marketing to monitor, mentor and develop the team;
Written and verbal communication; and
Project management to ensure our activities are delivered to planned time and budget.
Secondary requirements:
Offline lead generation and branding.
Experience
8 years of professional experience, 3 of which must be in leadership within a marketing function including resourcing, budgeting, talent management;
Worked within a business whose primary marketing activity was B2C;
Digital marketing including SEO, PPC, Email marketing automation; and,
Managed a Sales team or other operational experience that will be required to enable you to provide operational leadership to the Admissions team.
Career Growth & Development
We do not believe that an organization can grow without the growth and development of its staff. At Moringa School, we are consistently building systems to invest in the growth of our employees. We are deeply invested in offering career growth within Moringa, provide actionable feedback through "weekly check-ins" and through career reviews.
We will work together with you to craft roles that both support the needs of the organization and that you can be passionate about.
Popular Jobs