Deputy Regional Director East and Central Africa
Description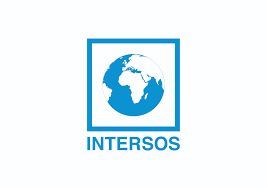 Terms of reference
Code: SR-00-1951
Duty station: Nairobi, with frequent field missions (South Sudan, DRC, CAR and Libya)
Starting date: 1/03/2022
Contract duration: 12 months of which 4 months of initial probation contract
Reporting to: Regional Director
Supervision of: functional supervision of Programmes Coordinators and/or equivalent in the geographic area of competence
Dependents: Family duty station
General context of the project
INTERSOS is an International Humanitarian Organisation with its HQ in Rome, branch offices in Tunis, Nairobi and Amman and representation offices in Geneva and Dakar. The organisational structure is comprised of the General Secretariat, the Departments of Programmes, Finance, Logistics & Supply, Communications & Fundraising and Human Resources, the Grants Control & Compliance Unit and the office of Internal Auditor. INTERSOS is operational in 18 countries with over 3,000 among national and international staff worldwide.
INTERSOS assists the victims of natural disasters, armed conflicts, exclusion and extreme vulnerability. Its activities are based on the principles of solidarity, justice, human dignity, equality of rights and opportunities, respect for diversity and coexistence, paying special attention to the most vulnerable people.
The Department of Programmes is led by the Director of Programmes and includes four Regional Directors, the Protection unit, the Medical Unit and the Emergency Unit.
General purpose of the position
With regular visits to the missions, support the Regional Director on the strategic programming, management and implementation of activities and achievement of objectives related to the geographic area of competence. The Deputy Regional Director is functionally supervising the Programmes Coordinators and/or equivalent in the geographic area of competence.
Main responsibilities and tasks
Contribute, with Regional Director to the design of the strategies and the identification of the geographical areas and sectors of intervention to be privileged
Support Heads of Mission and key staffs in defining programming and planning activities and organizational aspects in line with the identified strategy
Support Heads of Mission and Programmes Coordinator or equivalent in the management of relations with donors, stakeholders, authorities and representatives of beneficiaries
He/she is responsible to guarantee in coordination with the Head of Mission and Programmes
Coordinator or equivalent the supervision, analysis and evaluation of the key variables of the design of projects (constraints and rules of the donors, consistency and technical-methodological congruity, quality of resources, effectiveness of results efficiency). In case of need and under supervision of Regional Director produce requested programmatic documentation (e.g.: proposal, annexes)
Coordinate, supervise and assess, through the review of PAT and/or other tools, the level of progress achieved by each project. Advise missions in project implementation and monitor the status of the program regularly reporting to Regional Director
Collaborate with Heads of Mission and Programmes Coordinator or equivalent for ensuring systematic updating of needs analyses and critical context factors
Guarantee, in collaboration with Head of Missions, Regional Finance Coordinator and under the supervision of Regional Director, the respect of INTERSOS Organization Management and Control
Model and the application of INTERSOS and donors administrative procedures, rules and policies for the efficient and transparent management of projects, offices and countries of its competence
Responsible to follow up with the HoM and Programme Coordinator or equivalent to guarantee the timely submission of mission documentation and reports to donors and HQ. Control the content of narrative reports, in collaboration with Technical Units
Collaborate with Human Resources department for the management of Human Resources and to create a pleasant atmosphere in the missions
collaborate to the analysis of HR needs
If needed, and under the supervision of Regional Director, participate to the recruitment process of key staffs
Motivate and support managers and teams encouraging cohesion and motivation
Promote orientation and training sessions for the operators of the region. Engage in direct capacity building when/as needed
Promote growth, development and empowerment of National Staffs
In coordination with Head of Missions, follow up staff requests preparation and submission, to recruit new staffs in the geographic area of competence in line with budget availability
Regularly update INTERSOS database (IMP) content for the sections of HQ competence on the basis of the information provided by Heads of Mission and Project Managers and verify accuracy of data
Collaborate with Communication and Fundraising department to promote contents, visibility and awareness of the Organization's work, goals, and financial needs
Required profile and experience
Education
Advanced university degree in Social Sciences, International Relations, NGO management, or equivalent work experience
Professional Experience
Field working experience of at least five (5) years in managing humanitarian programmes with increasing responsibilities
Professional Requirements
Budget management skills
Strong and proven project design skills
Experience with donor compliance and reporting
Robust technical competences in protection and education in emergency
Strong representation and negotiation skills
Demonstrated leadership and interpersonal skills
Previous experience in people management
ICT literacy compulsory;
Strong experience with monitoring tools and system
Languages
English and French mandatory
Personal Requirements
Strong team spirit, comfortable in a multi-cultural environment
Excellent analytical skills, observation and analysis capacity
Strategic thinking
Attention to detail and structured way of approaching tasks (very organized)
Ability to plan and output oriented (pro-active)
Able to ensure quick quality delivery in stressful environment (stress-resilient)
Ability to adhere to deadlines and respect line management
Very strong interpersonal skills: strong communication and diplomatic skills
Practical and problem-solver
Ability to deal with heavy work pressure
Experience in the region will be considered a plus
Responsibilities
WARNING: Do not to pay any money to get a job. Please report fraudulent jobs to info@newjobskenya.com
Popular Jobs