Location

Nairobi, Kenya

Date Posted

September 11, 2022

Category

Accounting



Job Type

Full-time



Currency
KES
Description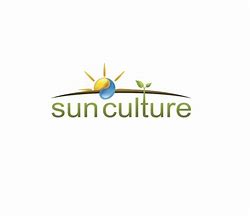 Since the sale of our first kit in 2013, SunCulture has been on a mission to help smallholder farmers in Africa improve both crop yields and quality. We are driven to constantly innovate and improve our technology to make solar powered irrigation solutions truly affordable for the millions of farmers on the continent.
About The Role
Working closely with the Head of Credit, the job holder will ensure that ALL approved and disbursed PayG loans are fully repaid as stipulated in the terms and conditions to prevent loss to the institution due to non-repayment.
Does this sound interesting? If so, are you looking to

Project relevant trends that affect the collectables of the non-performing PayG portfolio and isolate potential problem areas.
Monitor PayG loan repayments and initiate/recommend a course of action.
Instruct and Follow up with External Service providers on non-performing PayG accounts' matters i.e. Debt collectors, auctioneers etc.
Extract, confirm and transmit CRB information to licensed Credit Reference Bureau.
Conduct field customer visits (on a need basis) and telephone calls to follow up on payments and collect from PayG debtors.
Execute the institution strategy in reducing the Non-performing PayG portfolio at the same time report Write-offs, Collections, Repossessions etc.) on a regular pre-determined basis and provide information for business reporting.
Ensure over 31-day arrears management for all disbursed PayG loans is fully executed.
Ensure a record is maintained with the track of all the recovery progress for all PayG loans in arrears.
Ensure weekly arrears reports are prepared for all the regions and follow with them to ensure full repayment.
Ensure demand letters are prepared and ensure that they are forwarded to the defaulting PayG customers.
Ensure reports are prepared and recommendations made on bad debts be written-off to the management for approval.
Ensure an up to date register on loan-related insurance claims is maintained and ensure prompt reimbursement from underwriters.
Monitor debt collection response cycles and contacts as well as credit control performance for Non-performing PayG loans.
Manage resource scheduling and the determination of priority of work and procedures to maximize production output and success levels for the field debt recovery officers.
Report and monitor all risks associated with debt recovery.
Generate compliance reports for use in decision making and performance appraisals.
Perform any other duties within the scope of this position.
Knowledge And Skills For The Role

A Business-related degree, CPA qualification is an added advantage.
Over 4 years experience in debt collection and recovery environment (Practical experience in Lending and recovery).
Knowledge in credit management and banking is an added advantage.
Capacity and willingness to work for long hours and within strict deadlines.
Excellent interpersonal skills with good leadership skills.
Knowledgeable in the Financial Services, Micro Finance and consumer lending sectors is a must.
Popular Jobs