Customer for Life Manager
Description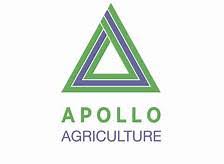 Apollo helps farmers in emerging markets increase their profits. We use agronomic machine learning, remote sensing, and mobile technology to help farmers access credit, high-quality farm inputs, and customized advice. Our first product is a customized package of farm inputs, farming advice, and credit delivered to farmers in Kenya.
About The Role
Apollo Agriculture is seeking an experienced Customer For Life Manager to deepen the value we deliver to customers and drive high customer satisfaction and retention. In this role, you will work to deeply understand what drives customer retention with Apollo, to design, implement, and oversee the processes that enable high retention rates at scale, and support eligible customers to renew, increase acreage and add new crops. You will work across both our call center and field operations teams to understand the customer retention journey, analyze and draw conclusions from both quantitative and qualitative data, and implement measurable process changes that drive increased customer retention. Our ideal candidate will be a self-starter who combines creativity and strategic thinking with the ability to execute, and will be excited to work at the intersection of technology and agriculture. This is an exciting opportunity to join a fast-growing company in a management-level role, with significant potential for advancement.
Core Responsibilities
Design and implement a customer retention strategy
This includes everything that drives customer lifetime value, including evaluating all aspects of the current renewal policy, renewal process, loyalty package and benefits, as well as re-designing, implementing and ensuring continuous improvement as informed by customer insights and feedback. Further, this will entail ensuring that all processes have measurable outputs that allow us to track improvement over time.
Manage churn
Drive engagements with key stakeholders (marketing, repayment, field ops, and agronomy teams) for various studies and market intelligence to define customer satisfaction and behaviour towards churn, and customer response to various campaigns on retention/loyalty to identify customer needs. Further, design and implement effective customer win-back campaigns.
Performance Management
Optimize the processes by which we manage the performance of customer-facing staff, both in the field and in our call center, and ensure that all processes enable clear insight on performance as well as tools for performance management. Design incentive structures that motivate customer-facing staff in the field and in our call center to drive renewals and customer retention.
Customer insights
Work with our business intelligence and customer-facing teams to analyze customer insights. Use these insights to design, test and iteratively improve the processes by which customers renew with Apollo. Spend significant time with our customers to deeply understand their behavior and preferences, and think creatively and strategically about how Apollo can better meet their needs.
Grow the team
You will establish and grow the Customer for Life team, whose key objective is to drive customer retention within Apollo. To achieve the vision, you will continuously identify and proactively address capacity constraints to grow and support the team to succeed. This will include developing and tracking SMART goals, including cross-departmental targets, and regularly supplying performance feedback to your team.
You
Have 4+ years experience in relevant roles, including management experience
Possess B2C Customer retention experience, especially within an FMCG context would be a strong added advantage
Have demonstrated ability to formulate and execute strategy, to ensure maximization of the lifetime value of customers
Have strong written and verbal communication skills
Possess demonstrated ability to energize, develop, and build rapport at all levels within an organization
Are excited to work with smallholder farmers, including frequent travel to visit customers
Are fluent in English and Swahili
Work tirelessly to understand challenges from the ground up, starting with the customer's experience and perspective
Are a deeply curious and creative person who loves to solve difficult problems
Are a confident consumer of data, and can use data to prove yourself wrong
Are able to rapidly assimilate new information and make sound, strategic judgements
Are a deep listener and skilled communicator who takes time to understand others' perspectives
We
Are a collaborative team of smart and ambitious people who are dedicated to serving our customers
Make magic happen to solve hard problems and always come with solutions when challenges arise
Are comfortable taking risks that can result in radical scale, and understand that failures are opportunities to learn and improve
Are considerate listeners and take the time to deeply understand and seek out ideas from the people around us, even when we disagree
Offer a dynamic environment that fosters talent, collaboration, and growth
Take pride in our work and share the responsibility to see it through from conception to deployment
Back up our talk with a competitive compensation and benefits package, challenging projects, and room for growth
Value autonomy, honesty, transparency, and respect
Are excited to hear from you!
Pay range unavailable
Salary information is not available at the moment.
WARNING: Do not to pay any money to get a job. Please report fraudulent jobs to info@newjobskenya.com
Popular Jobs