Location

Nairobi, Kenya

Date Posted

September 12, 2022

Category

Accounting



Job Type

Full-time



Currency
KES
Description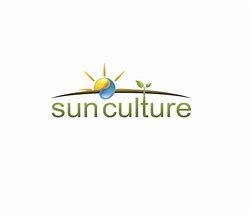 Since the sale of our first kit in 2013, SunCulture has been on a mission to help smallholder farmers in Africa improve both crop yields and quality. We are driven to constantly innovate and improve our technology to make solar powered irrigation solutions truly affordable for the millions of farmers on the continent.
About The Role
Reporting to the Head of Credit, this role will entail verification of the customer details obtained from the initial survey done by the sales agents to ensure data being relied on for onboarding purposes is accurate. This role will also be responsible for other administrative functions within the PAYG department which, among other things, will involve dispatch and filing of various documentation.
Key Responsibilities

Be accountable for verification of customer information and documents as generated from the initial customer survey, CDS1.
Ensure details on the customer and next of kin IDs are valid and captured correctly
Ensure customer location and address are properly verified and confirmed
Liaise with customers where additional information is required or further clarifications sought
Engage with other team members with regards to handling queries around customer information
Generate reports from the Credit Reference Bureau with a view to understanding the details and using the same to ensure the veracity of customer information and for onward use by Relationship Managers to perform risk assessments under CDS2.
Generate customer statements within the system and dispatch the same to customers on a regular basis or upon request.
Meet tight SLA timelines with regards to the provision of the requisite data to the Relationship Managers to perform the next steps.
Follow-up on current and historical PAYG contracts with the engineering team and ensure all installations done have a corresponding contract filed.
Ensuring all customer documentation required for repossession purposes are availed to the collection officers in a timely manner.
Skills And Competencies

Degree in Actuarial Science or finance or economic or any other relevant field
At least 2-5 years work experience in a similar role in a busy organization, preferably dealing with small scale farmers.
Experience with preparation and analysis of large data sets
Sound customer service skills and exceptional attention to detail abilities
Evidence of well-developed organizational skills and the ability to meet deadlines.
Integrity and ability to work in consumer finance with small scale farmers across Kenya
Sound verbal and written communication skills including the ability to communicate.
Target driven, self-starter, and problem solver
Demonstrated ability to follow policy and procedures.
Sound judgment, analytical, and decision-making skills.
Accuracy and precision.
Demonstrated ability to quickly learn new systems and processes.
Demonstrated commitment to service excellence.
Computer literacy
Popular Jobs