County Director Public Works (Re-Advertised)
Location

Nairobi, Kenya

Date Posted

January 30, 2023

Category

Engineering



Job Type

Full-time



Currency
KES
Description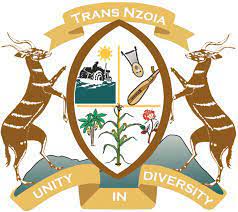 Duties and Responsibilities
 Coordinate the operations and administrative activities of the public works directorate;
supervision of construction, rehabilitation and maintenance of county public works; preparation of tender documents; monitoring the execution of building development projects; Developing policies, programs and managing funds and property within the directorate.
 Developing operations plans for achieving the Public works directorate objectives.
 Co-operating with lead agencies and organizations in Public works directorate.
Developing economic, efficient and cost effective internal management structure of the Public works directorate.
Formulating and implementing strategic plan, business plan and annual plan of the Public works directorate.
Ensuring implantation and fulfillment of the policies and agreed objectives, performance target and services standards of the Public works directorate.
Providing advice as required on all matters within the Public works directorate responsibility.
Coordinating review and formulation of general policies on procurement of works and ensure efficiency in repair and maintenance of all building works
Carrying out quality assurance of building services
In addition the officer will also ensure the planning and maintaining of local and international standards pertaining to fire fighting and fire prevention in aerodromes and building premises; ensuring that efficient standards of performance of fire services operations are maintained;
Organizing and controlling the staff of the Public works directorate.
Performing any other duty for implementation of as given by chief officer transport
Requirements for Appointment
For appointment of this grade, an officer must have:
Served in a comparable and relevant position in the Public Service for a minimum period of three (5) years;
Bachelor degree in Construction Engineering Management, Architecture, Quantity Survey, Mechanical Engineering (Building Services) or equivalent and relevant qualification from recognized institution; Master degree will be an added advantage
Demonstrate knowledge in Design, construction management,
Architecture, Quantity surveying, structural Tender formulation and procurement;
Demonstrated knowledge of public procurement systems and processes as used by the Government of Kenya, multilateral and bilateral development partners;
A certificate in Strategic Leadership Development Programme lasting not less than six(6) weeks or its equivalent from a recognized institution;
Corporate member of relevant Registration Boards of Kenya
Certificate in computer application
Demonstrate merit and ability as reflected in work performance and results
key personal attributes and core competences;
Personal attributes
Ability to articulate , interpret and implement building sub sector
policies and Development goals;
Organizational, analytical, managerial and decision making skills;
Technical Problem Solving;
Resources management skills;
Integrity and commitment to producing results;
Passion for continuous professional development.
Applying Instructions
IMPORTANT INFORMATION TO ALL APPLICANTS
A duly filled CPSB. 1 (2020) form, written application, CV, copies of certificates, testimonials and National Identity Card should be submitted in a sealed envelope clearly marked on the left side, the position being applied for.
All applications MUST be received on or before 13 May 2022 by 5.00 p.m.
Trans Nzoia County Public Service Board is an equal opportunity Employer, Persons with disability, marginalized and minorities are also encouraged to apply.
ONLY applicants who meet ALL the requirements will be shortlisted and contacted.
Shortlisted candidates MUST present their original Academic and Professional Certificates during the interview.
ONLY successful candidates will be required to avail the following documents:
Clearance from Higher Education Loans Board (HELB);
Clearance from Criminal Investigations Department:
Clearance from the Ethics and Anti–Corruption Commission (EACC).
Clearance from Credit Reference Bureau (CRB):
Clearance from Kenya Revenue Authority (Tax Compliance Certificate)
Hand delivered applications can be submitted at the County Public Service Board's Office located next to Kenya Red Cross near St. Anthony Boys High School – Kitale.
THE SECRETARY
TRANS NZOIA COUNTY PUBLIC SERVICE BOARD
P.O. BOX 4210 – 30200
KITALE.
Popular Jobs