Content Editor – Greenpeace International
Description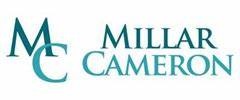 The Greenpeace story begins 39 years ago – in 1971. A group of concerned citizens were outraged by the US government's insistence on nuclear testing on the Alaskan island of Amchitka. These pioneering environmentalists sprang into action, spreading the word about the government's plans. Joan Baez, the iconic folk singer, hosted the Amchitka concert in Vancouver, Canada and released an album. From the money raised, a ship was chartered and set sail for Amchitka to force the US to stop its nuclear testing in the region. Amchitka, an uninhabited island, was the last home of the endangered sea otter and a safe home for bald eagles and peregrine falcons. It was also tectonically unstable. The activists were scared that the nuclear tests would cause a tsunami and destroy the entire island. Called the ''Don't make a wave committee", the group was stopped by the US Navy from actually landing on Amchitka, but by the time they'd returned to Canada, the entire world knew what they'd tried to do against the mightiest superpower in the world. And so Greenpeace was born. By the end of the year, the US had banned nuclear testing on Amchitka, and the island was declared a bird sanctuary. Today Greenpeace operates in 40 countries, funded by donations from 3 million supporters. It is headquartered in Amsterdam, from where it coordinates its efforts to save the world for future generations.
Greenpeace International is hiring a digital media specialist for our global communications hub in the EMEA region
You will be a communicator with a deep understanding of digital media and the global news agenda. You will be able to strategise, plan and package stories for international audiences. With a flair for writing punchy content, an eye for powerful images, you will be able to demonstrate understanding and passion for using social media: how to use, track, and analyse it. Crafting captivating, impactful content and conversation, to help shift power and inspire change, will be second nature to you. You'll be able to spot opportunities and risks related to Greenpeace, and have a broad understanding of social and political issues across the Europe Middle East and Africa (EMEA) region, with particular experience engaging audiences in countries in sub-saharan Africa and the Middle East and North Africa.
You will work closely with partner hubs in the Americas and APAC regions to maintain a 24/7 news desk, responding to inquiries, distributing engaging content across Greenpeace International's digital platforms (currently primarily Instagram, Twitter, Facebook, YouTube and website). And if that is not enough, you will also support a global network of Greenpeace offices and campaign project teams to plan and deliver impactful communications.
This is a full time position and is offered for 12 months (with the possibility of extension subject to review). You may be based in any country we have a Greenpeace Organisation (subject to agreement) with preference for candidates based in Kenya, Senegal or South Africa.
Success in this role will depend on having a proactive, open and collaborative approach to working with colleagues across the world and dedication to principles of equity, diversity and justice.
What your duties will be (in a nutshell):
Drawing on material mostly produced by Greenpeace's national regional offices (NROs), you will extend the reach and impact of campaigns by curating and repackaging content for use across Greenpeace International's digital platforms. You will also provide expertise and creativity to support NROs, campaign projects and allies to amplify their message — by identifying news and story angles and co-creating impactful communications plans and output. You will handle external and internal inquiries, actively supervise and engage traditional and social media, help run a global communications planning calendar, and respond to disruptive external events and organisational risks. You will keep up-to-date with trends and share knowledge with colleagues across the Greenpeace network. Playing an important role in ensuring the health of our digital channels, you'll work collaboratively to guide best practice and encourage the wider team to maintain a winning digital presence.
Key responsibilities
Content coordination and strategic input to sharpen output plans and implementation.
Maintain a strong understanding and up-to-date knowledge of the digital media landscape.
Build/uphold relationships with internal stakeholders and external media influencers to facilitate strong projects and communications.
Use media monitoring and analytics tracking to identify opportunities for responsive campaigning and impact on relevant public conversations. And to manage risks.
Support protocols and standards that prioritise equity, diversity, inclusion and justice in our work and champion best practice and high quality output in our global communications.
Write, edit and pitch ideas to create impactful content experiences in line with our global story and programme priorities
Plan and deliver social media output and community management to deepen relationships and inform and engage new supporters, partners, allies and influencers.
Contact information
This is an exciting position in a dispersed team operating in a dynamic context internally and externally. You will need to be a flexible and organised self-starter with the ability to work from home. It is a role for someone who is passionate about news, storytelling and working with others to engage audiences and drive social change.

For additional questions about the vacancy or the recruitment process, you can contact our Recruitment team at recruitment.int@greenpeace.org.
Greenpeace International is an equal opportunity employer with a longstanding commitment of providing a work environment that respects the dignity and worth of each individual. We recognize and value the benefits and strengths that diversity brings to our employees and the whole organization and we thrive in an environment that encourages respect and trust. We do not discriminate in employment opportunities or practices on the basis of age, ancestry, citizenship, colour, disability, ethnicity, family or marital status, gender identity or expression, national origin, political affiliation, race, religion, sex, sexual orientation, veteran status, or any other legally protected characteristic and would like to invite you especially to app
WARNING: Do not to pay any money to get a job. Please report fraudulent jobs to info@newjobskenya.com
Popular Jobs