Compliance Officer Job 2022
Description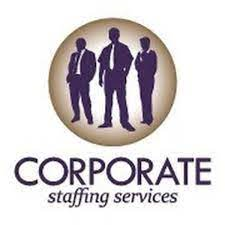 Jubilee Insurance was established in August 1937, as the first locally incorporated Insurance Company based in Mombasa in 1937. Jubilee Insurance has spread its sphere of influence throughout the region to become the largest Composite insurer in East Africa, handling Life, Pensions, general and Medical insurance.
Job Ref. No. JLIL095
Role Purpose
The job holder will be accountable for the compliance of the Life Business. The job holder will support services on all levels ensuring the company is compliant with internal Jubilee Insurance policies, all external regulations, acts and laws
applicable in the insurance and financial services industry.
Main Responsibilities
Ensures that applicable regulation is adhered to by the business and support functions through day-to-day monitoring and regular review to ensure compliance to existing legislation, regulations and internal policies and controls.
Ensures that compliance risks are identified, assessed, controlled, and enforced.
Suspicious transactions are identified and reported immediately to the Money Laundering Reporting Officer without tipping off.
Review company processes/operational manuals and systems to ensure that they are regularly updated to meet the set regulations, policies, and all other requirements such as mandates, escalations, controls, etc.
Identifying areas of compliance weakness and recommend remedial measures in consultation with the CEO, Heads of Departments, Head of Compliance, and IT Risk & Compliance Manager.
Work with Internal Audit on their recommendation on compliance related issues for implementation.
Preparing departmental compliance training material and train staff and third parties within the business. Verify understanding through testing and work with the Compliance team on projects to increase compliance awareness.
Preparing and presenting compliance reports to various stakeholders on a daily, weekly, monthly, quarterly and annual basis.
Coordinating the Anti–Money Laundering, Data Protection, and other regulatory activities.
Conducting continuous audits, reviews, and enhancements of processes/systems/documents and manuals with reference to laid down policies, regulations, laws, and best practices within the company.
Report non-compliance and support the team in management of a crisis or compliance violation.
Address employee concerns or questions on legal compliance.
Demonstrate continued personal development within the compliance space.
Any other duties that may be assigned by the Management.
Key Competencies
Strong Analytical skills
High level of Integrity and Professionalism
Team player with excellent Interpersonal and Communication skills
Regulatory/Market Awareness
Compliance Focus
Continuous Innovation
Ownership &Commitment
Qualifications
Bachelor of Commerce in Finance or any other related field.
CPA-K Qualification
Computer Software Packages
Relevant Experience
Minimum of 3 years working experience in a compliance/audit environment within the financial services industry, preferably in the insurance or banking industry.
Applying Instructions
If you are qualified and seeking an exciting new challenge, please apply via Recruitment@jubileekenya.com quoting the Job Reference Number and Position
Popular Jobs