Community Liaison Officer II (Re-Advertisement)
Description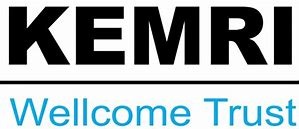 Reference Number:  CLOII25012022
Description:
REPORTS TO:
• School Engagement Programme lead
• Head of Community and Public Engagement
DIRECTLY SUPERVISES:
• Interns working on research ethics (as assigned by the line manager)
• The HSRE/CLG management group
• Communication and Consent Committee Chair(s)
INDIRECTLY SUPERVISES:
• Senior Field Workers
BUDGET AND RESOURCE RESPONSIBILITY:
• Responsible for a Laptop, digital voice recorders and video equipment used in the course of work
• Petty cash budgets up to approximately Ksh. 100,000 associated with fieldwork and meeting organisation.
JOB DIMENSIONS:
Implementation of School Engagement Programme SEP activities
• Planning, implementing, participating in and evaluating secondary school engagement activities for the KWTRP School Engagement Programme. The selected candidate will participate in, support with and facilitate SEP activities which include but not limited to: School Visits to KEMRI, researcher visits to schools, on-line engagement, Young Persons' Advisory Groups (YPAGs), the School Leavers' Attachment Scheme, and science competitions.
• Organising and taking care of logistics for school sessions, workshops, school-KEMRI visits, educational activities and meetings with KEMRI staff, teachers, students, and other stakeholders. This includes: organising workshop/meeting resources (IEC materials, stationery, refreshments, LCD projector etc.); preparing budgets; booking venues; administration of participants travel costs, subsistence etc., and coordinating with participating staff.
• Support with evaluation/research procedures including but not limited to: record and note take in meetings; data collection (mainly FGDs and surveys); and data processing and analysis.
• Contribute to the development of project materials and data collection tools.
• Participate in and supervise fieldworkers in data collection (surveys and FGDs)
• Liaise with KEMRI departments, research staff, schools, County Education Officers
 Support Community Liaison Group in key strategic activities:
• Support the Community Liaison Group at the KWTRP where needed in activities including but not limited to open-days, community meetings, translation, IEC material preparation, evaluation and staff training.
• Development and ongoing modification of guidelines for CE and related cross cutting issues
• Participate in regular team meetings.
• In collaboration with other community liaison staff, identify, document and apply lessons generated from the various engagement activities
QUALIFICATIONS:
Qualifications:
• Bachelor's degree in Biology, Biochemistry, Microbiology or Public Health (1st/2nd Upper class)
Desirable qualities:
• At least one-year experience in health research or demonstrated collaboration with a health research institution or a relevant post-graduate diploma in research
• At least one-year experience of facilitating learning sessions with young people/ children or secondary school science teaching
• Experience in project management
COMPETENCIES:
• Excellent enthusiastic and energetic communicator with young people as well as senior stakeholders
• Proficiency with word processing and spreadsheet applications, and excellent writing skills
PHYSICAL ENVIRONMENT/CONDITIONS:
• The post is situated in Kilifi but may require travel for not more than 8 days.
The application closing date is 8 February 2022
Applying Instructions
To apply for this post you must be a registered user. Log into your account then go to Vacancies, view the post and click on the button: "Apply for this job".
Those who had applied to the prior vacancy announcement (Number CLOII110320) do not need to re-apply and Those who had applied to the prior vacancy announcement (Number DBA121121) do not need to re-apply
All applicants are required to state their current/last salary.
Candidates must supply an email and telephone contact that will be used when offering interviews. Only shortlisted candidates will be contacted. Shortlisted candidates shall be required to produce ORIGINALS of their National Identity Card, academic and professional certificates, original transcripts and testimonials, detailed curriculum vitae and valid clearance certificate (certificate of good conduct) during the interviews.
Interested and qualified? Go to KEMRI Wellcome Trust Research Programme (KWTRP) on jobs.kemri-wellcome.org to apply
WARNING: Do not to pay any money to get a job. Please report fraudulent jobs to info@newjobskenya.com
Popular Jobs