Chief Officer Medical Services, Public Health and Sanitation
Description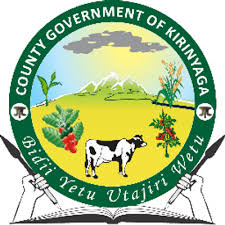 Kirinyaga County borders Nyeri County, Murang'a County and Embu County.It covers an area of 1,478.1 square kilometers. The county lies between 1,158 metres and 5,380 metres above sea level in the South and at the Peak of Mt. Kenya respectively. Mt. Kenya which lies on the northern side greatly influences the landscape of the county as well as other topographical features. The snow melting from the mountain forms the water tower for the rivers that drain in the county and other areas that lie south and west of the county. The county can be divided into three ecological zones; the lowland areas, the midland areas and the highlands. The county is well endowed with a thick, indigenous forest with unique types of trees covering Mt. Kenya. Mt. Kenya Forest covers 350.7 Km2 and is inhabited by a variety of wildlife including elephants, buffaloes, monkeys, bushbucks and colourful birds while the lower parts of the forest zone provides grazing land for livestock.
JOB GROUP CPSB 02 (1 POST)
Job Ref: KCPSB/C.O/MSPH/04/01/04/21
Terms of Service: Contract
Duties and Responsibilities
General administration and coordination of the Health Services Department
Create awareness and drive processes for Promotive and Preventive health care through linkages with other Departments;
Licensing and control of undertakings that sell food to the public;
Manage county ambulance services;
Create a Health Policy guided by needs assessment to provide targeted medical care;
Design strategies to achieve health care to National and International Standards;
Design sustainable Civic Education towards Healthy Living;
Develop and implement a drug management system in hospitals up to dispensaries to track distribution and accountability;
Create awareness and support enrolment into the NHIF scheme by all County residents with a subsidized health care program for the aged and the vulnerable;
Provide needy communities with rehabilitation services;
Ensure retention of qualified medical practitioners in all health facilities within the County;
Ensure adequate provision of medical supplies and diagnostic equipment;
Manage public cemeteries, funeral parlours, and crematoria;
Promote national values and policies of governance within the county public service
Oversee the implementation and monitoring of human resources management initiatives including human resource planning and performance management in the department;
Oversee development and implementation of strategies and county sector development plans for the department;
Formulate and implement effective program plans to attain Vision 2030, Sustainable Development Goals and other relevant county goals;
Oversee development projects, computerization and other programs in the sector's annual workplan and budgets;
Create linkages and networks with internal and external stakeholders to propagate sector development goals and by extension county objectives;
Entrench principles of good governance as captured in Chapter six of the Constitution of Kenya, 2010;
Supervise activities of the department and other cross-cutting human resource issues across other departments;
Participate in policy development committees to formulate public service and administration policies that will enable the county to be compliant to relevant legislation;
Ensure the resources allocated to the department are efficiently utilised to enable the department to achieve its goals and prevent misuse of funds;
Provide technical advice to the county executive to ensure the county adopts the best practices in public sector human resource management;
Any other duties that may be assigned from time to time.
Requirements for Appointment
Be a Kenyan citizen
Be a holder of a first degree in any of the following areas: Management, Accounting, Business Administration, Environmental Heath, Community Health, Nutrition or in a closely related area;
A holder of a first degree or master's degree in Medicine and Surgery (M.B,Ch.B.), Dental Surgery (BDS), Pharmacy (B Pharm), Public Health or its equivalent qualification from an institution recognized by the Medical Practitioners and Dentists Board, Pharmacy and Poisons Board, any statutory bodies regulating delivery of health and sanitation services will have an added advantage;
Ability to integrate health service delivery and planning to promote sustainable health care; and
Ability to programme Civic Education in promotive and preventive health care that will profoundly reduce the cost of curative health in the long run.
Have vast knowledge and experience of not less than 10 years in the relevant field, 5 years of which should be in a management position
Have demonstrated thorough understanding of County Development objectives, Sustainable Development Goals and Vision 2030
Be results oriented and a strategic thinker
Have excellent communication, organizational and interpersonal skills
Have capacity to work under pressure to meet strict deadlines
Have ability to work in a multi-ethnic environment with sensitivity and respect for diversity
Satisfy the requirements of Chapter Six of the Constitution
Demonstrate understanding and commitment to the values and principles as outlined in Article 10 and 232 of the Constitution of Kenya
Applying Instructions
Applicants should submit their applications together with copies of their detailed
Curriculum Vitae,
Academic and Professional certificates,
Testimonials,
PIN Certificate,
National Identity Card or Passport and
Any other supporting documents.
Clearly indicate the position applied for, both on the cover letter and the envelope. Applications should be addressed to:
The Secretary
County Public Service Board
P O Box 260 - 10304
KUTUS
Hand delivered applications should be dropped at the County Headquarters 4TH floor, KUTUS (Office of County Public Service Board between 8.00 a.m. and 5.00 p.m. on weekdays).
Applicants should seek clearance and attach copies or evidence thereof of the updated documents below.
Kenya Revenue Authority
Ethics and Anti-corruption Commission
Criminal Investigation Department (Certificate of Good Conduct)
Higher Education Loans Board (HELB)
Credit Reference Bureau (CRB)
Shortlisted candidates will be required to produce their original identity cards, academic and professional certificates, testimonials, clearance and other relevant documents in support of their applications.
NOTE
Women and persons living with disabilities who meet the specified requirements are encouraged to apply.
Salary and benefits attached to these posts are as per the guidelines by Salaries and Remuneration Commission.
NB: Candidates interviewed for the Re-advertised Positions need not to apply.
The Kirinyaga County Government is an equal opportunity employer.
Closing Date : 16th April, 2021
WARNING: Do not to pay any money to get a job. Please report fraudulent jobs to info@newjobskenya.com
Popular Jobs