Chief Manager – Tax Education
Location

Nairobi, Kenya

Date Posted

January 27, 2021

Category

Management



Job Type

Full-time



Currency
KES
Description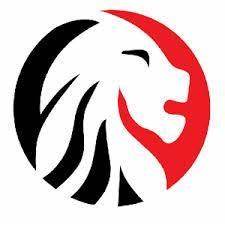 The Kenya Revenue Authority (KRA) was established by an Act of Parliament, Chapter 469 of the laws of Kenya , which became effective on 1st July 1995 . The Authority is charged with the responsibility of collecting revenue on behalf of the Government of Kenya. A Board of Directors, consisting of both public and private sector experts, makes policy decisions to be implemented by KRA Management. The Chairman of the Board is appointed by the President of the Republic of Kenya . The Chief Executive of the Authority is the Commissioner General who is appointed by the Minister for Finance. PURPOSE OF KRA Assessment , Collection, Administration and Enforcement of laws relating to revenue.
Main Purpose of the Job
The job holder is responsible for accomplishing the set goals within the Division with respect to Taxpayer Education Programmes
Key Performance areas
Managerial / Supervisory Responsibilities
Supervision of day-to-day operations of Taxpayer Education.
Management of Taxpayer Education Section funds, property and affairs.
Coordinate training of staff and stakeholders on new tax administration measures.
Operational Responsibilities / Tasks
Administration, organization and control of the staff of the Division.
Maintain contracts for services/goods requiring the same in the Division.
Strategic planning and leadership in attainment of the Taxpayer Education strategic goals and objectives.
Chair the corporate Taxpayer Education Committee
Preparation/Approval of proposals for all the Division's activities.
Respond to correspondences, approvals, comments or guidance on various activities on a day-to-day basis
Develop/Implement Taxpayer Education programmes for learning institutions.
Develop/Implement stakeholder and sector-based taxpayer education activities.
Develop awareness strategies for KRA staff on tax policy, legislative changes and recent reforms undertaken by the Authority.
Coordinate development and implementation of KRA Internal Standards and Taxpayers Charter.
Ensure that all goods/services sourced by the section are procured in accordance with procurement regulations and that they meet in the required specifications.
Develop and implement educational programmes for professional bodies & institutions.
Respond to general tax queries from taxpayers and other stakeholders.
Develop programmes to educate and keep taxpayers and stakeholders through mass and direct media.
Develop and publish clear and explanatory materials to keep taxpayers up-to-date.
Coordinate the annual taxpayers' month activities and steer taxpayers' week secretariat
Sensitize taxpayers on their rights and obligations.
Provide continuous feedback to revenue departments regarding recurring problems and recommended solutions.
Job Dimensions:
Financial Responsibility:
Development of budgets
Implements approved budgets
Prepares financial and budget reports
Responsibility for Physical Assets
Responsible for physical assets assigned by the institution.
Provides oversight for the physical assets in the department.
Decision Making:
Makes strategic, operational and financial decisions.
Assign work to subordinates.
Monitor subordinates work performance.
Appraise/evaluate subordinates performance.
Working Conditions:
Works predominantly within the office.
Job Competencies (Knowledge, Experience and Attributes / Skills).
Minimum Academic Requirements
A Bachelor's degree in Business Management, Business Management, Commerce Education, Marketing or Communication.
Membership to professional Association
Marketing Society of Kenya (MSK)
Chartered Institute of Marketing (CIM)
Public Relations Society of Kenya (PRSK)
Institute of Certified Public Accountants of Kenya (ICPAK)
Minimum years of relevant experience.
At least 7 years work experience with 5 years in a senior management role.
Need to know: 
Analytical skills
Organisational skills
Computer proficient
Strategic management
Excellent editorial skills
Attributes:
Interpersonal skills
Time management
Communication skills
Team player
Leadership skills
Networking skills
Work under pressure
Competencies
Demonstrated experience in driving education programmes to enhance adoption of products and services.
Demonstrable ability to create- and deliver compelling, result oriented and engaging communication presentations that effectively change consumer behaviour and enhance business objectives
Content Development – Well skilled with demonstrable experience and leadership proficiency in the development of communication materials or lead others in developing drafts of communication materials.
Strong conceptual and research/analytical skills – Has the ability to think strategically and rapidly analyse and integrate diverse information from varied sources into conclusions and recommendations.
Communication Strategy, Planning, and Execution – Has moderate experience in and/or demonstrates a working or functional proficiency level sufficient to lead the planning, development, and execution of a communication strategy
Intuitive ability to lead and/or follow throughout the organization. A collaborative leader, with ability to work vertically and horizontally to deducted necessary information to drive brand communication
Industry awareness- distils, interpret and/or circulate.
Highly organized. Creative and critical thinker accompanied by an innate ability to find clarity in ambiguity.
Strong oral and written communication skills and capable of interacting with all levels of management.
WARNING: Do not to pay any money to get a job. Please report fraudulent jobs to info@newjobskenya.com
Popular Jobs