Description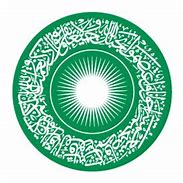 Applications are invited from candidates who meet the requirements for the position of CCTV Operator in the Safety and Security Department.
Reporting to the Security Coordinator, the CCTV Operator will operate and monitor all systems, including CCTV, within the Control Centre in a professional and efficient manner. S/he will ensure integrity, accuracy and confidentiality of all information gained by compliance with quality standards and legislation. The CCTV Operator will also ensure the safety and security of people and property within public areas and other facilities via surveillance of the CCTV network.
Responsibilities
Ensure smooth/ uninterrupted operations of CCTV and other electronic surveillance/alarm systems;
Operate and monitor the CCTV System and allied surveillance alarm devices;
Inform / alert on any potential problem detected through the CCTV or Electronic Surveillance Systems
Train new staff on the operation and manning of electronic surveillance/alarm equipment;
Ensure safe custody and serviceability of the CCTV and allied electronic equipment installed in the Communication Centre;
Operate the Radio Communication Base Station, attend to telephone calls and log-in all-important events;
Maintain video cassette record of the monitoring station;
Prepare and subsequently monitor the electronic security sections duty roster.
Requirements
Applicant should have a CCTV certificate and/or Diploma from a recognized institution.
A minimum of two (2) years' experience in a similar role is preferred.
S/he should have an understanding of legal and human rights legislation relating to CCTV and its impact on the scheme.
A proven ability to deal tactfully and effectively with people at all levels within the organization, external agencies, contractors and members of the general public is desirable.
The candidate should have experience in the use of computer based technology to provide reports.
S/he should have effective written and oral communication skills and a valid certificate of good conduct.
Applying Instructions
Applications together with detailed Curriculum Vitae, names of three referees, telephone contact, e-mail address and copies of certificates and testimonials should be sent to the Manager, Recruitment, Aga Khan University Hospital, Nairobi. P. O. Box 30270-00100, NAIROBI or throught the emails below. Applications by email are preferred.
Please indicate the title of the position on your application.​
Applications should be submitted latest by October 31, 2020
Popular Jobs