Business Development Manager (Financial Service) – Nairobi, Kenya
Description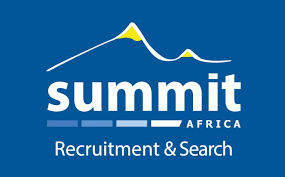 Our client is a financial Service platform that provides holistic financial services to working people in Kenya and across Sub-Saharan Africa. The are seeking to recruit a Business Development Manager will be responsible for the identification and acquisition of new business leads, conversion of companies and activation of customers on the app. Reporting to the CEO, Business Development Manager will require hands on engagement with their Partners for B2B sales as well as guide their B2C sale. The ideal candidate Must have experience in the Financial Service or Technology Space.
Key Responsibilities:
Responsible for the overall sales and customers success roles of the business.
Ensure there is a clear process and execution of lead management and pipeline opportunities.
Participate actively in Lead Generations, Demons and follow ups.
Set targets and KPI's for the Business development team.
Align support channels for interfacing with customers and companies and ensure digitized tools are in place to manage queries and drive sales.
Execute and prioritize closing deals.
Establish a pipeline of potential partners companies and financial service providers to approach.
Be involved in determining the pricing and proposition of each partner.
Oversee the BD officers and customers success team – in person and tele sales.
Actively engage in sharing products feedback with Tech team and management.
Participate actively in the app and overall platform performance.
Participate in product roadmap discussions with the Head of Platform, Head of product and rest of the Management team.
Qualifications
Relevant bachelor's degree.
At least 5 years in related Business Development experience.
Proven experience in delivering growth for companies in the technology or Financial Service space.
Proficient in software and tool necessary for the role.
Excellent relationship building and interpersonal skills.
Excellent verbal and written communication skills.
Self-motivated and goal oriented.
Strong interpersonal skills.
Excellent analytical and time management skills.
Demonstrate ability to work independently or as active member of a team.
Experience in a start-up is a bonus.
Popular Jobs