Advocacy and Communications Manager
Description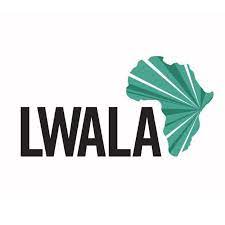 Integrated Approach When a family in Lwala, Kenya, is affected by a HEALTH CHALLENGE, like HIV, they are simultaneously impacted by FINANCIAL INSTABILITY and EDUCATIONAL BARRIERS. Our communities are not looking for vertical solutions or silver bullets. They see the causes of poor health as complex and nuanced – so do we. It's not enough to run a stellar health facility, so Lwala also delivers services in people's HOMES, FIELDS, and SCHOOLS. Bottom-Up Innovation Founded by Drs. Milton and Fred Ochieng', brothers from our community, the DESIGN, IMPLEMENTATION, and EVALUATION of our programs continue to be driven by the communities they benefit. We employ more than 180 staff from our region and follow human-centered design and participatory approaches. We source, measure, and share bottom-up innovations that yield lasting change, reinforcing the value – NOTHING FOR US, WITHOUT US. Systems Change Not only are we impacting the communities we serve, WE ARE REFORMING SYSTEMS. Our education programs are delivered by 17 government-owned and -operated schools. Our health facility is an integrated part of the county's health system – delivering services and collecting data in partnership with local government. Our economic programs are built off market-based models and, after our initial investment, run independently.
Overview
Our Health Systems Strengthening (HSS) Team leads Lwala's policy and advocacy work to strengthen community health systems. The HSS Team works closely with our Communications & Development Team to develop advocacy strategies, communicate evidence and asks to target policymakers, and tell stories about how our work is changing the health system.
The Advocacy & Communications Manager sits within the HSS team and will report to the Health Systems Director , with linkages to the Communications & Development Team. The position will support policy, advocacy, and communications to advance community-led health at the county, national, and global level, as well as position Lwala as a leader in community health systems strengthening. The Advocacy & Communications Manager will be based in Kenya with travel required between Nairobi, Migori County, and 2 additional counties.
Key Responsibilities
The responsibilities of Advocacy & Communications Manager include, but are not limited to, the following:
Communications and Advocacy
Lead the development and execution of advocacy strategies to advance community-led health in national and county policy, in close collaboration with the HSS Director.
Develop and execute a communication strategy that targets key audiences in Kenya—including policymakers, technical staff in the Ministry of Health, partner organizations, and funders—in close collaboration with the Communications & Development Manager; produce communications materials with tailored content and messages.
Contribute to the Communications & Development Team editorial calendar, proactively identifying communication opportunities and conceptualizing new communication materials.
Track the development and revision of relevant policies, guidelines, curricula, etc. and identify opportunities for Lwala to contribute; conduct policy analysis as needed.
Liaise with program staff to identify success stories, key learnings, and programmatic milestones to document for advocacy and communication materials.
Conceptualize and author content for blogs/articles, briefs, fact sheets, newsletters, and quarterly and annual reports.
Own and drive Lwala's social media strategy, including Facebook, Twitter, WhatsApp, LinkedIn, and Instagram; gather and create content for social media; create strategies to increase engagement with audiences in Kenya.
Lead media engagement in Kenya, including preparation of media briefs (whenever necessary), in consultation with the HSS Director.
Create conference abstracts and presentations for stakeholder meetings (e.g. MOH, technical working groups, partner organizations, donors).
Support relevant business development opportunities, including participation in project design and proposal development.
Support production of monthly monitoring & evaluation dashboard, focused on reporting on policy advocacy related indicators.
Lead the design of branding and communications materials, managing contractors when needed.
Provide technical support to Lwala staff on advocacy and communication efforts, including capacity building for staff if needed.
Relationship Management
Represent Lwala in national and global coalitions and technical working groups; contribute to coalition goals and activities.
Build partnerships with like-minded organizations to advance advocacy and positioning/business development goals.
Develop and maintain productive relationships with government staff, community health committees, health facility management committees, and local community.
Support in organising effective and impactful field visits for donors, partners, and other stakeholders.
Participate in sharing of learning and experience with the team, across the organization and with like-minded/peer organizations.
Support technical assistance to other stakeholders interested in replicating our community-led health model through health system strengthening and policy change.
Maintain good public relations and promote positive visibility of the work of Lwala.
Financial Management and Reporting
Develop weekly plans and activity requisitions for approval by the HSS Director.
Build a culture of accountability for organization's resources on behalf the HSS program.
Prudently utilize and monitor financial and material resources allocated to HSS; timely liquidation of utilized funds as per Lwala's finance policy.
Timely submission of reports and weekly updates.
Qualifications and Experience Required
Bachelor's degree in a related field (e.g. public health, health systems management, health communications). Master's degree is a plus.
At least seven years of relevant professional experience, including five years supporting advocacy and communications initiatives.
Demonstrated ability to communicate (orally and in writing) complex issues in a concise, compelling, and easily understandable manner, including the ability to analyze and draft policy. The ideal candidate will be an excellent storyteller.
Demonstrated experience developing communication materials, including blogs/articles, briefs, fact sheets, newsletters, and graphics for social media. Experience in photography/videography a plus.
Experience in social media strategy, content creation, and familiarly with strategies to increase engagement.
Demonstrated success in influencing public health policies at the national or subnational levels. Knowledge of community health issues desirable.
Demonstrated success planning and coordinating advocacy activities to support policy goals.
Proven ability to create and maintain effective working relationships with government personnel, NGO partners, and international organizations; experience working with coalitions desirable.
Experience interfacing with multiple communication channels, knowledge management systems, and online platforms.
Ability to work in a highly collaborative environment as part of a cross-disciplinary team operating across Kenya and the United States.
Ability to work independently with minimal direction and under tight deadlines.
Proficiency in MS Office products. Strong preference for proficiency in WordPress, mail chimp, and Adobe Illustrator (or other graphic design software).
Excellent English language writing and editing skills.
Applying Instructions
Submit your CV, 3 professional references with name, title, email, phone contact, and relationship to the applicant. and Application detailing related skills and experience to  recruitment@lwalacommunityalliance.org
Use Advocacy and Communications Manager as the subject of the email
WARNING: Do not to pay any money to get a job. Please report fraudulent jobs to info@newjobskenya.com
Popular Jobs